2 closest to Sheena Bora - Rahul, Mikhail - silent or stupid?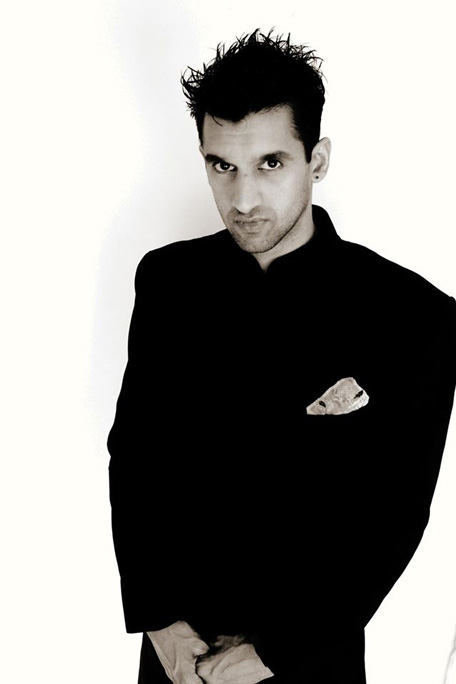 The Mumbai Police investigating the Sheena Bora murder case what to know why Rahul Mukherjea did not realise that Sheena could not have had two passports?

Click to read: Sheena Bora murder case… Story so far

Mumbai's police commissioner Rakesh Maria says that despite being an educated person, why didn't Rahul Mukherjea, who had Sheena Bora's passport with him, realise that something was amiss when he was told that Sheena had gone to America on another passport?

Sheena Bora was working as an intern with Reliance's Metro project in 2009 and 2010 and got confirmed there as a full-time employee.



She was living in with Rahul and both rented flat close to her office at Andheri.

Sheena then went over to Rahul's house in Dehradun at his mother Shabnam's house and apparently got engaged to him.

The two were slated to get married by the end of 2012, which did not go down well with Indrani Mukherjea.

As the story unfolds, Sheena Bora had been called over to Worli by Indrani on April 23.

When she did not go, Indrani and Sanjiv Khanna along with driver Shyam Rai picked her up from National College at Bandra and then allegedly proceeded to eliminate her.

Mikhail Bora, Sheena's brother. (Sanskriti)

When Rahul was trying to contact Sheena right after the incident, he could not.

Then he was informed by Indrani that Sheena had gone to the USA. Rahul did remember that Sheena's passport was at his house and mentioned that to Indrani, who allegedly told him that Sheena had a second passport and had gone to USA on that.

The police feel that Rahul, being an educated person should have had the prudence to understand that Sheena is an Indian citizen and holds only one passport and she could not have had a second passport as such a thing is illegal in the country.

"Had Rahul been a little more practical, Indrani and the killers would have been nailed much earlier," says a police source.

Rahul waited for three months for Sheena to resurface and then left the rented house and took her passport along with him.

It is said that Rahul wanted to file a police complaint, but was dissuaded by Indrani Mukherjea.

Rahul then kept shut when he allegedly got a message from Sheena's phone that she didn't want to pursue the relationship with him.

Silent sibling

While Sheena Bora's brother Mikhail had claimed that he too was drugged and was to be killed that same day that his sister was killed, a story that Sanjiv Khanna has allegedly corroborated, why didn't he pursue the case of his missing sister?

While one had earlier presumed that the resignation letter given to Reliance was done by a woman, presumably Indrani, it came to light that the letter was actually written and given by Mikhail.

So if Mikhail knew that Sheena was not around, why was he quiet for the past three years?

It has also come to light that he was being paid a monthly allowance, aka pocket money, of Rs12,000 for the past few years.

Why was he getting that money?

Or was that money also meant to keep his mouth shut?
Sheena Bora's lover Rahul Mukherjea. (Sanskriti)

Did Mikhail choose an opportune time to finally talk about this or did he have an inkling of what could have happened to his sister three years ago, especially when he realised that he had been drugged at that time?

What did Indrani allege by saying that Mikhail was trying to extort money from her?

Too many unanswered questions.

If the two men close to Sheena Bora had been a little more smart, Sheena could have been given justice much earlier.

Follow Emirates 24|7 on Google News.