20-year-old accused of sex acts with 10 kids ages 4 to 10 in orphanage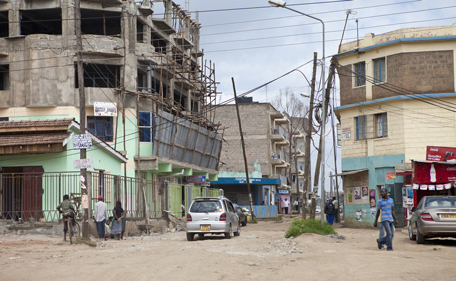 A new 24-count indictment was issued Fridayagainst a 20-year-old man who is accused of sexually abusing children at a Kenya orphanage.

The indictment was returned against Matthew Lane Durham of Edmond, who federal prosecutors allege engaged in sex acts with as many as 10 children ages 4 to 10 while volunteering at the Upendo Children's Home near Nairobi from April to June 2014.

Prosecutors have also accused Durham of engaging in illicit sexual conduct with minors under 18 and aggravated sexual abuse of a child under 12.

The indictment alleges Durham traveled from Oklahoma City to Kenya to engage in illicit sexual conduct with children at Upendo, which specializes in assisting neglected Kenyan children by providing them with food, housing, clothes and academic and religious instruction.

Durham was named in a three-count indictment in August that accused him of traveling with intent to engage in illicit sexual conduct, engaging in illicit sexual conduct in foreign places and aggravated sexual abuse with children. The new indictment expands those charges by adding alleged victims.

Durham faces up to life in prison if convicted of the charges. Durham, who is in federal custody pending his trial, made a brief appearance in US District Court in Oklahoma City Friday and pleaded not guilty to the charges, according to court records.

Durham's attorney, Stephen Jones, said the additional 21 charges in the new indictment and difficulties he has encountered preparing Durham's legal defense have prompted him to ask that Durham's scheduled March 10 trial be postponed at least 90 days.

"It's piling on, but it's more than that," Jones said.

Jones said prosecutors earlier this month provided defense attorneys with more than 550 hours of recorded telephone conversations between Durham and his parents while he has been in detention for almost six months. Jones said attorneys have not been able to listen to the recordings yet.

Jones said he is also getting no cooperation from the orphanage where the abuse allegedly occurred and has not yet traveled to Kenya to investigate the allegations because of concerns about terrorism in the African nation.

"It is risky for anyone to go to Kenya at this time," Jones said.

An affidavit filed in federal court said Durham, who had volunteered with the children's home since June 2012, wrote and signed a statement acknowledging the sexual misconduct. An Upendo official provided the statement to the US Embassy in Nairobi, the affidavit says.

But Jones has challenged the credibility of Durham's statement and has claimed it was coerced by orphanage officials in Kenya who kept him in isolation and confiscated his passport.
Follow Emirates 24|7 on Google News.