21 dead, 16 hurt in massive car pile-up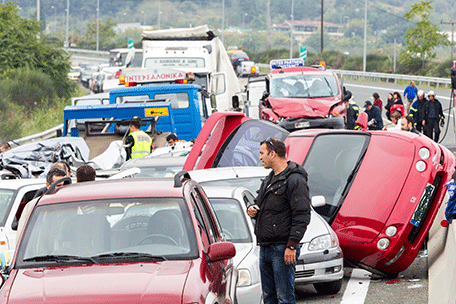 At least 21 people were killed and 16 injured in a massive multi-car pile-up on a road south of Egypt's capital.
The Health Ministry said in a statement that fog and excessive speed had led to the massive crash Sunday near Beni Suef, about 95 kilometers (60 miles) south of Cairo, keeping the road closed for three hours.
Deadly traffic crashes claim over 10,000 lives annually in Egypt, where roads are poorly maintained and traffic rules often ignored. Most accidents are caused by speeding, bad roads or a lack of regular vehicle maintenance.
(Photo courtesy Shutterstock)
Tags: #Egypt #Cairo #Accident #Pileup #BeniSuef #Crash
Follow Emirates 24|7 on Google News.