3 injured running with bulls in the streets of Pamplona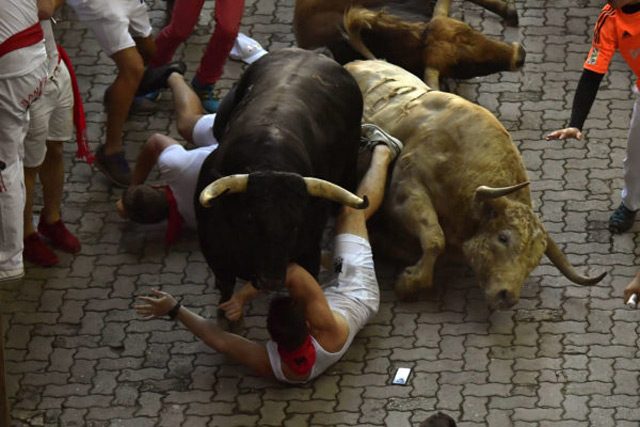 Health authorities in Spain say three men have been sent to the hospital with bruises suffered during the fifth day of bull runs at the annual San Fermin festival in the northern city of Pamplona.
Jon Arizeta, a spokesman with the regional hospital of Navarra, tells reporters that two of the men injured suffered bruises to their arms, while the third runner was injured in the face.
Most people get injured when falling or being knocked down by the bulls racing along the 930-yard (850-meter) course to Pamplona's bullring, where the animals are killed in the afternoon by matadors.
Only one person has been gored so far in this year's festival.
Wednesday's run lasted 2 minutes and 55 seconds.
The festival runs July 6-14 and attracts hundreds of thousands of revelers.
Follow Emirates 24|7 on Google News.