3 kilos of heroin wrapped around his legs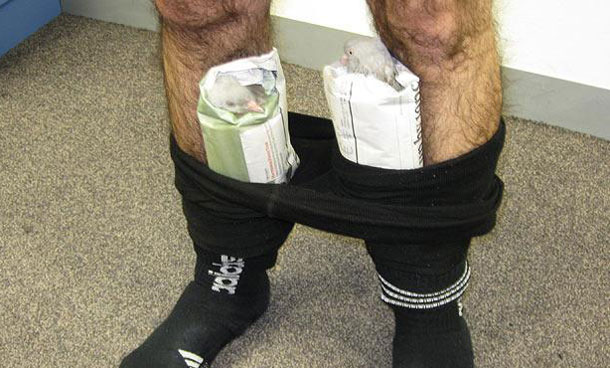 A Nigerian man who was caught at Dubai International airport with three kilos of heroin wrapped around his legs is now facing charges of smuggling drugs along with a Pakistani supplier.
In a case that came for up hearing before the Dubai Criminal Court, prosecution accused the 35-year-old Nigerian man AJO of attempting to smuggle the drugs to his country after staying in the emirate in transit apparently to collect the stuff from the Pakistani man.
The case dates back to September 2, when a policeman found the Nigerian behaving strangely and walking with difficulty. He was taken to the inspection chamber where the story came to light.
He later confessed of trying to smuggle the heroin that was handed over to him by a Pakistani man who he said was staying at Airport Hotel. He was promised a remuneration of $800 for delivering the stuff to a contact in Nigeria.
According to prosecution 1.5 kilos of heroin was wrapped around each of the man's legs.
Acting quickly, the police fanned into the hotel where the Pakistani man was checked in but was told he had checked out.
Police later found the 26-year-old man OSM at Terminal 3 of the airport.
Although he denied involvement, the Nigerian man identified him and police placed both of them under arrest.
He later said someone called him from Pakistan and asked to hand over the drugs to the Nigerian man for a remuneration of $1,000.
The case had been adjourned to February 7.
Follow Emirates 24|7 on Google News.