4-year-old visiting dad in Abu Dhabi dies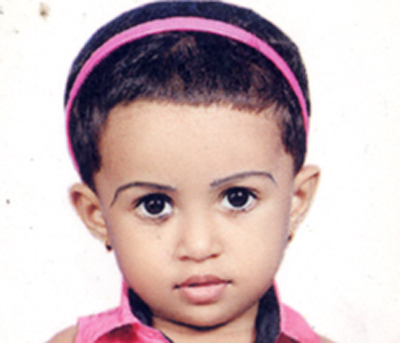 A four-year-old Indian girl, Sada Fathima, who came to Abu Dhabi to visit her father died after she was hit by a vehicle in the Shahama Jadeed area.

The accident took place on Thursday evening at 5.30pm.

The girl, identified to Emirates 24|7 by a social worker who helped the family repatriate the child's body, arrived in Abu Dhabi on December 9, 2014.

Her mother Sumayya, four-month-old brother Mohammed Nasim bin Siddique and grandparents were present at the time of the accident.

Sada Fathima's father, Abubaker Siddique, runs a grocery in Abu Dhabi and the family came to visit him.

"Sada was to take a flight back home on Friday and the accident happened when the family had just finished their shopping for the return trip," family sources said.

According to the social worker, the mother was handling the small baby when Sada saw some family members on the other side of the road and she tried to cross to meet them. She was then hit by a vehicle.

The body has since been repatriated to Pappinasshery Kannur, Kerala.
Follow Emirates 24|7 on Google News.