404-carat diamond worth $15m found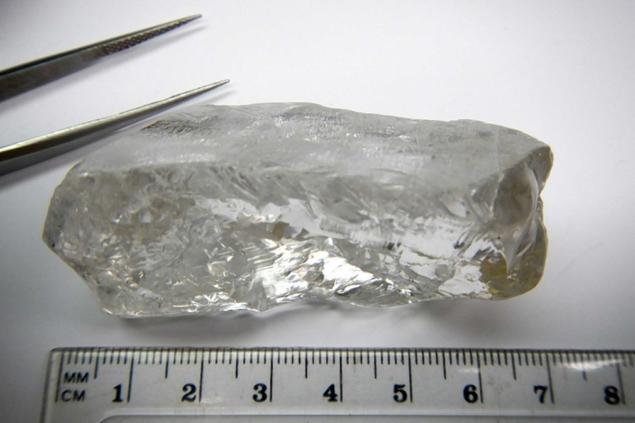 A massive, 404-carat diamond measuring more than 7 centimeters (2.7 inches) in length has been unearthed in the southern African nation of Angola, an Australian mining company said.
The gem is the largest diamond ever discovered in Angola, the Perth-based Lucapa Diamond Company said in a statement to investors this week.
The white diamond is worth an estimated 20 million Australian dollars ($14.2 million), Lucapa chairman Miles Kennedy told the Australian Broadcasting Corp.
The diamond was found by the Lulo Diamond Project, a partnership between Lucapa, Endiama - Angola's national diamond company - and a private investor. The area the Lulo project has been mining has produced more than 60 large diamonds since the trio began exploring the region in 2015, Lucapa said.
The largest diamond ever unearthed was the 3,106-carat Cullinan diamond, which was discovered in South Africa in 1905. The gem was cut into smaller pieces that are part of the crown jewels.
Follow Emirates 24|7 on Google News.