5.1 magnitude earthquake hits southwest China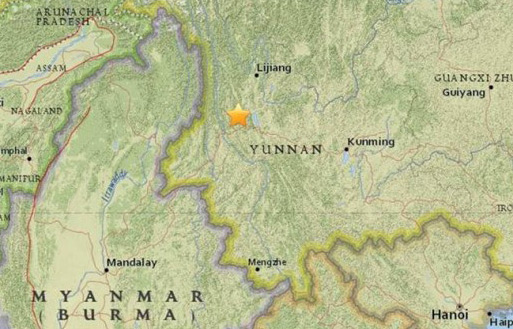 An earthquake measuring 5.1 on the Richter scale jolted Yangbi County in southwest China's Yunnan Province on Monday morning.
According to the measurement of the China Earthquake Networks Centre, CENC, the quake's epicentre, with a depth of about 12 km, was monitored at 25.89 degrees north latitude and 99.8 degrees east longitude.
There were no immediate reports of damage or injuries.
Follow Emirates 24|7 on Google News.