5 things Arab governments must do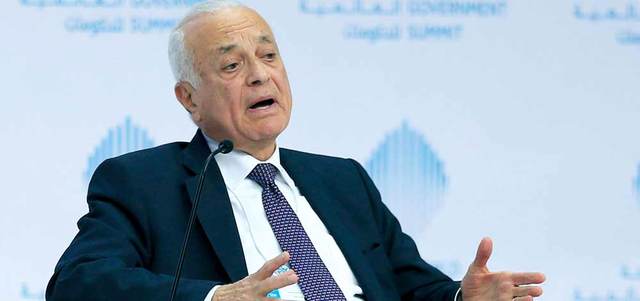 GCC Secretary-General Dr. Abdullatif Al Zayani has called upon the Arab countries to adopt a clear vision and objectives to achieve the desired future and overcome the difficult stage witnessed by the Arab nations

Speaking at the World Government Summit in Dubai today, Al Zayani called on Arab governments to focus their efforts on five key challenges to prepare itself for the future. Al Zayani said that the Arab world needs a clear vision.

''The Arab world must prepare itself for the future and retrieve it's unity and reunite again and speak with the same voice."

He also added that the Arab nations should ensure safety and security. "Arab nations need to provide a safe and secure environment for all Arab citizens." he added.

GCC Chief also pointed to the third factor which is to eradicate terror. He said that Arab countries should eradicate terrorism and fight it by drying up terrorist funding and putting an end to all atrocities by adopting an international police, media, economic and in all fields, local, regional and international cooperation."

Regarding the fourth factor, he said, "There is need to mobilise Arab governments and people to provide assistance to millions of displaced population and refugees from Palestine, Syria and Libya.
"We cannot accept Syrian children dying of hunger and war or drowning in the Mediterranean. We need unified efforts to provide human relief to all."

According to the 5th factor, Al Zayani said that to prepare for the future, Arab nations need to ensure peace in the Arab world and national reconciliations. "We will need to reconstruct a lot of Arab countries so the Arab people will live with more hope in the future and enjoy human rights." he reiterated.
Follow Emirates 24|7 on Google News.