ADP monitors longest lunar eclipse in 21st century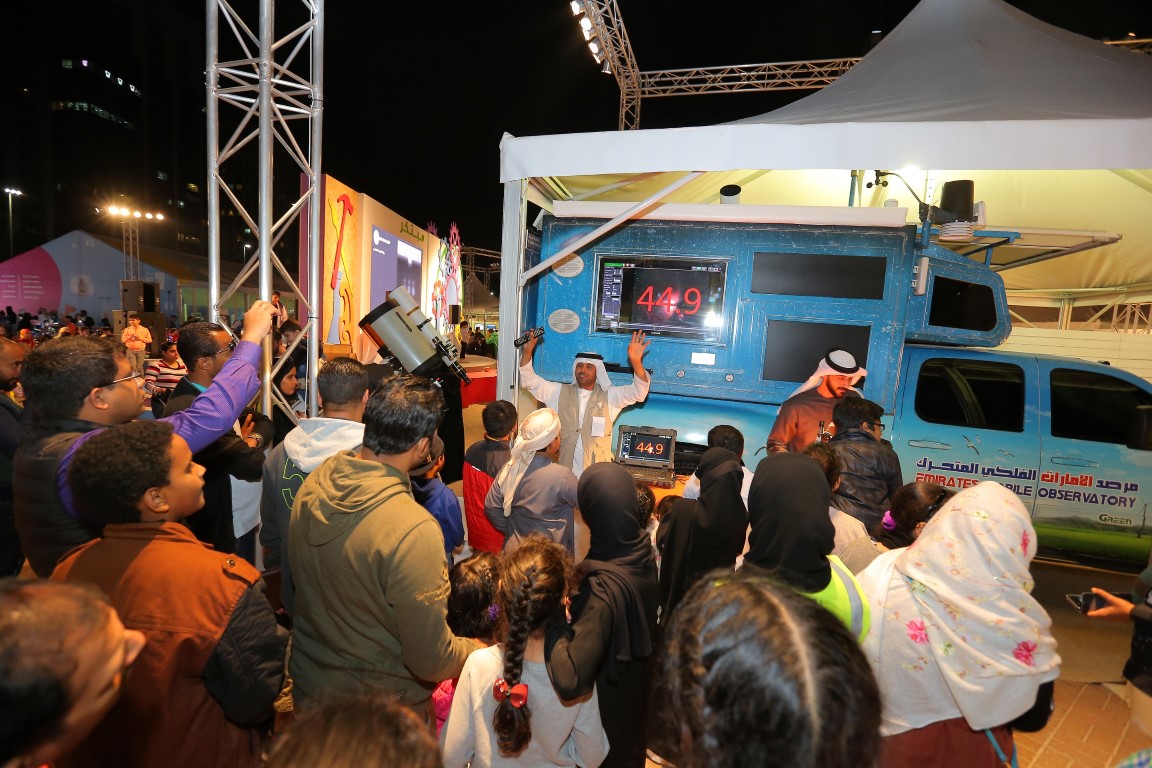 The Abu Dhabi Police, ADP, has called on the public to participate in monitoring a recent phenomenon anticipated by astronomers and astronomy centres in many countries around the world, which is the longest lunar eclipse in the 21st century that will start on Friday, 27th July, 2018, and will end on the morning of the following day.
Lt. Colonel Soliman Mohammed Al Kaabi, Director of the Innovation and Future Foreseeing Administration at the Strategy and Institutional Development Centre, said that the ADP's participation in the monitoring process is part of its efforts to keep pace with current events and foresee the future, as part of its Centennial 2057 that reflects its keenness to innovate and prioritise scientific research and space science affairs, as well as to lead in many innovative areas.
Nizar Sallam, Astronomy Researcher, ADP Recruit and Head of the Emirates Mobile Astronomical Observatory Team, said that monitoring the total lunar eclipse will take place through a mobile observatory, which is the first of its kind in the region. He added that they have identified a location, at the front of Marina Mall, to monitor this rare phenomenon in Abu Dhabi.
He noted that the anticipated eclipse will be the longest in the 21st century and will be visible from the UAE, and they will allow the public to monitor the phenomenon through an observatory installed in the mobile observatory during the eclipse.
He stressed that they will introduce the public to this phenomenon and will broadcast the event directly on external screens while pointing out that there are no negative effects to people who watch the lunar eclipse with the naked eye.
Sallam called on the public to watch the phenomenon, which is caused by the convergence of the sun, earth and moon.
Follow Emirates 24|7 on Google News.