Afghani President orders thorough investigation into terrorist attack in Kandahar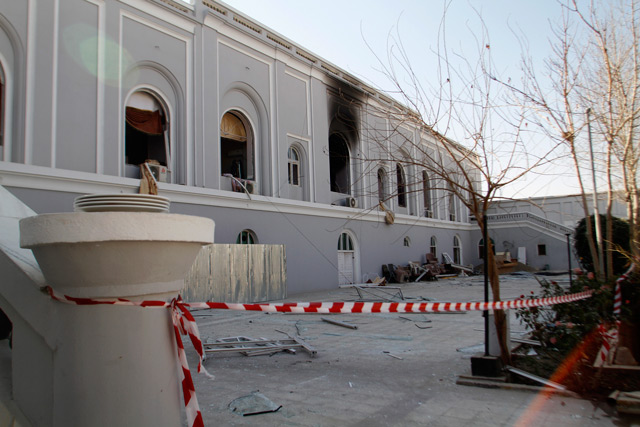 Afghani President, Ashraf Ghani, has vehemently condemned the attack on the governor's house in southern Kandahar province and ordered a probe into the incident.
The blast took place inside the guesthouse at the governor's house at about 8 pm local time. UAE Ambassador, Juma Mohammed Abdullah Al Kaabi, was also in the guesthouse when the explosion happened.
A statement released by the Afghani Presidential Palace said that the UAE ambassador had travelled to Kandahar for the laying of the foundation stone of Al-Nahyan Charity House in the province.
"Enemies of the Afghan people targeted Kandahar governor, the United Arab Emirates Ambassador in Afghanistan, and our citizens in a terrorist attack," said Ghani.
He said that enemies of Afghanistan, who are against stability and development of Afghanistan, "cannot weaken the strong will of our people to rebuild Afghanistan by carrying out such terrorist acts."
The president also said that such acts, "cannot and will not affect the good and friendly relations, and cooperation between Afghanistan and the UAE."
Ghani offered his deep condolences to the families of the martyrs, and wished for a full and quick recovery of those injured.
Follow Emirates 24|7 on Google News.