Air France warns of cancelled flights ahead of strike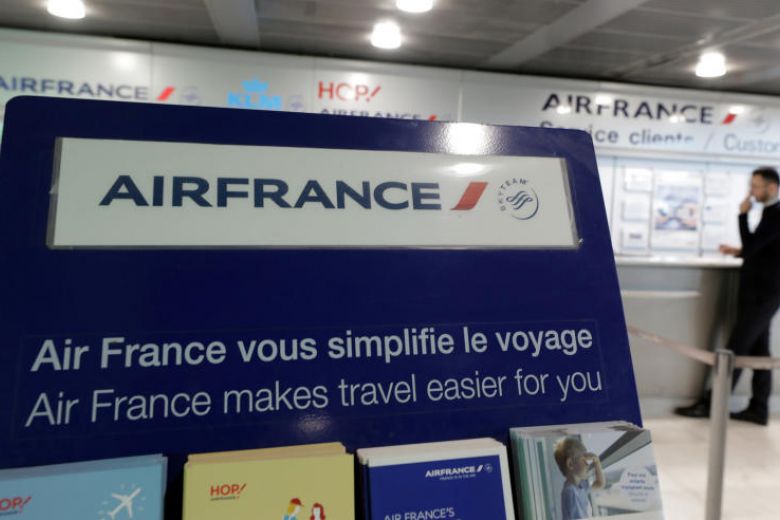 Air France warned Friday that about 30 percent of flights across France would be cancelled on Saturday as pilots, cabin crews and ground staff pursued a fifth day of strikes aimed at securing higher pay.
Unions say workers deserve to benefit from years of belt-tightening that have brought the carrier back to operating profitability, after seeing their wages effectively frozen since 2011.
They have called daylong work stoppages since February in pursuit of a six percent pay raise, and have already warned of more strikes to come, often coinciding with school holidays.
The Air France industrial action coincides with rolling strikes by workers at the state rail operator SNCF, as well as protests by students, public servants, energy workers and rubbish collectors.
Although the various protests have different aims, they have created a general atmosphere of social discontent as President Emmanuel Macron pursues his ambitious reform drive.
Saturday's cancellation rates are expected to be the highest of any Air France strike so far, though the company declined to specify how many flights would be grounded.
One-quarter of long-haul flights into and out of Paris will be cancelled, while 35 percent of medium-distance flights will be dropped at the capital's Charles de Gaulle airport.
And 30 percent of regional flights at Orly and other French cities will be cancelled, Air France said.
But management so far appears unwilling to budge.
"This increase is not possible", the chief executive of parent company Air France-KLM, Jean-Marc Janaillac, told RTL radio Friday, adding that it would jeopardise the restructuring efforts made in recent years.
He warned that the strikes had already cost Air France 25 million euros ($30 million) each day, money the airline should be investing in buying planes and creating jobs.
Janaillac also claimed that with an operating profit of 600 million euros last year, its profit margin was four percent, "the lowest of all European airlines".
But unions have rejected those arguments, along with management's offer of a one percent raise this year.
"We've been doing our part for years," said Gregoire Aplincourt of the Spaf union, the second-largest among Air France pilots.
"What we're saying now is, 'Invest in your employees'."
Unions have called further strikes for April 10-11, April 17-18, and April 23-24.
Follow Emirates 24|7 on Google News.