Airline cancels flights due to volcano ash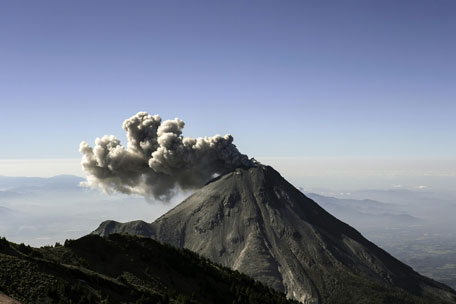 Alaska Airlines says low visibility caused by ash from Russian volcanoes is behind the cancellations of several flights in the state.

Spokeswoman Halley Knigge tells KTUU-TV that two flights between Anchorage and Nome on the far western edge of the state were canceled Saturday. Two flights between Anchorage and Bethel were also canceled.

Knigge says in an email that company policy prohibits flying through areas of known ash.
Jeff Freymueller of the Alaska Volcano Observatory says three volcanoes are erupting on Russia's Kamchatka Peninsula. Data collected by the observatory suggests that a quick burst from one of the volcanoes sent ash over the Bering Sea.
Follow Emirates 24|7 on Google News.