Airlines blacklisting rowdy passengers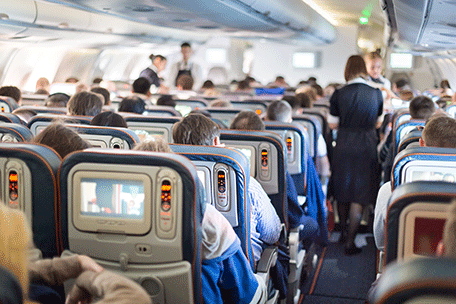 China's leading airlines joined forces on Monday to blacklist rowdy passengers who have become an increasing problem as the number of travellers grows.
Also Read: Who are the most annoying habits of passengers
Air China, China Eastern, China Southern, Hainan Airlines and Spring Air said they would share the names of passengers who misbehave and ban them from any of their flights.
China's aviation market has been growing rapidly in the past few years, with outbound travellers topping the 100 million figure in 2014 for the first time. The country is set to surpass the United States as the largest passenger market by 2034.
Alongside traffic growth have come long delays and concerns over the behaviour of unruly Chinese passengers.
In July 2015, Chinese authorities suspended operations at a small airport in east China after a man set fire to a curtain and newspapers in the first class cabin on a Shenzhen Airline's flight from the coastal city of Taizhou to the southern metropolis of Guangzhou.
Thai authorities last year also detained some 30 Chinese tourists who decided to let off steam by singing the Chinese national anthem and refusing to board a plane in Bangkok after their flight was delayed for over ten hours.
That has forced some carriers to take initiatives on their own.
"We have come up with our own list already," said Zhang Wuan, Spring Air's marketing chief.
"It includes (the names of) those who beat up our staff, refuse to get on the plane or block the exit."
Airlines have tried to tackle the problem of unruly passengers on an international basis.
Members of global airlines group Iata have called on governments to adopt the Montreal Protocol 2014 which would allow companies to seek compensation for costs occurred as a result of rowdy passengers.
Follow Emirates 24|7 on Google News.