Al Bateen airport posts 36% rise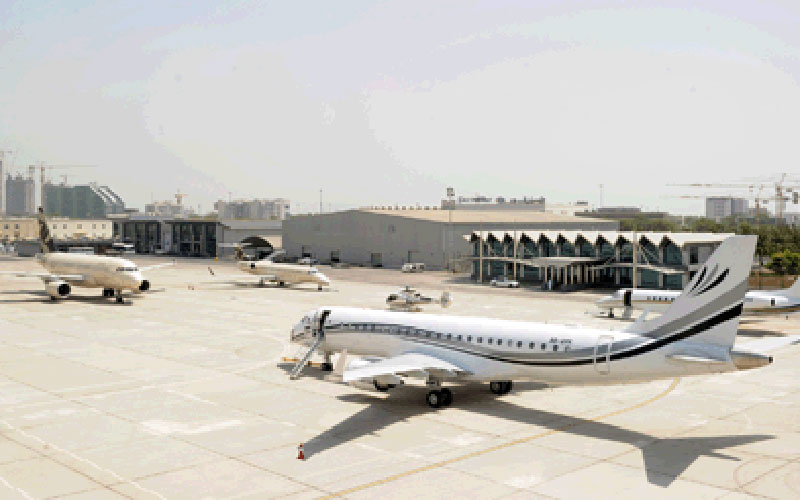 Al Bateen Executive Airport, operated and managed by Abu Dhabi Airports Company (Adac), has reported a 36 per cent increase in commercial aviation movements when compared to 2009.
This increase demonstrates the success of the airport in attracting corporate and VIP clients into the only dedicated business aviation airport in the GCC, through the development of dedicated facilities for operators, pilots and passengers.
Steve Jones, General Manager, Al Bateen Executive Airport commented: "Al Bateen Executive Airport has come a long way since it began operating as a commercial business aviation airport in 2008. Adac's ongoing commitment to promote Al Bateen as the leading executive airport in the region by offering exceptional facilities and competitive pricing structures, combined with Abu Dhabi's developing calendar of international events, made 2010 a transformational year in the airport's history. The year-end performance report for Al Bateen Executive Airport indicated that the airport registered 7,970 commercial aircraft movements in 2010."
Jones continued: "With the installation of the Instrumental Landing System (ILS) to ensure that the airport offers the highest standards of safety and security available to customers from pilots and passengers, along with the development in plan for the airport's facilities, Al Bateen Executive Airport is yet to witness another successful year in 2011."

Development is moving ahead on schedule as the airport looks towards its strategic aim of being one of the best dedicated business airports in the world. This year will see further important projects including the completion of a high quality crew lounge facility, the development of new fixed base operations (FBO) and the refurbishment of hangars and associated infrastructure.
Operators currently based at Al Bateen include Al Jaber Aviation, Falcon Aviation, Prestige Jet, and XO Jet.
A number of strategic campaigns are continuing to attract business and private jets particularly during Abu Dhabi's international events, including free landing and parking services during the Formula 1 Etihad Airways Grand Prix in November 2010. To continue to improve its competitive advantage, last month the airport announced the reduction of landing fees by 35 per cent and parking fees by 17 per cent.
Follow Emirates 24|7 on Google News.