Alive mom declared dead and locked in morgue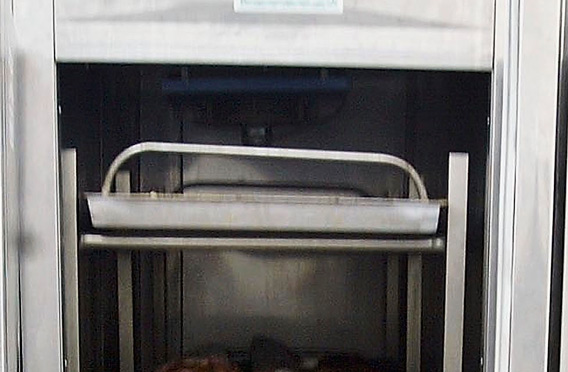 "I was declared dead at 11.45am after a Caesarian operation."
That was not from a horror movie, but an extract from of a newspaper interview with a Saudi woman who claims she was pronounced dead by doctors and locked in a corpse-filled morgue for two hours.
The macabre incident took place nearly two years ago, but the woman is still locked in a court battle against Jahra hospital in Kuwait City.
She also blames the hospital for botching up the delivery of her son, who is handicapped.
The unnamed woman said she could have perished alive of horror, cold, lack of food and water were it not for an Asian morgue worker who heard her screaming inside her temporary grave.
When he saw she was alive, he quickly phoned the doctors, who were stunned and embarrassed as they had already handed her death certificate to her grief-stricken husband.
Her husband was receiving condolences at home when the hospital phoned him and told him what had happened.
They asked him to rush to the hospital to take delivery of his wife alive and to return her death certificate.
Quoted by the Kuwaiti Al-Rai Arabic language newspaper, the woman said she had spent nearly six days at that hospital suffering from severe pre-delivery pains before the doctors decided to perform a Caesarian section.
She said doctors gave her three injections, which caused severe bleeding in the uterus, mouth and nose, prompting them to rush her to the operation theater.
"They phoned my husband and asked him to quickly go the blood bank and bring blood for me…on his way to the hospital, my husband was told that I died during the operation and that the baby is in good condition," she said.

"They offered him condolences after I was declared dead at 11.45am… my husband told me later that they asked him to sign my death certificate and then they gave him a copy so he can bury me… my husband later told relatives and friends about my death and began to receive condolences at home when he received a phone call from the hospital telling him that I was alive that the must bring back the death certificate."
The woman said her husband rushed back to hospital and found her in bed in a very bad condition, adding that he was in a state of a shock when he saw her.
"He asked me what happened and I told him that I spent two hours with the dead inside the morgue. I told him that I woke up and found myself inside a very cold and dark place. I panicked and started to scream and kick the door. Later a surprised Asian worker came and opened the morgue. He then phoned the doctors and nurses. I later found out that the doctors had removed my uterus."
"I was then taken back home and my husband later filed a case against the hospital and the doctors who have done all this to me and to my baby…the case has been in court for nearly two years and officials at the court and interior ministry still say the case is under investigation while no doctor has been summoned. I would like also to note that the Asian worker who let me out of the morgue has been missing and no longer works at that hospital. I suspect that they are trying to prevent him from testifying for me."
Follow Emirates 24|7 on Google News.