Amlak serves final notice on Skycourts investors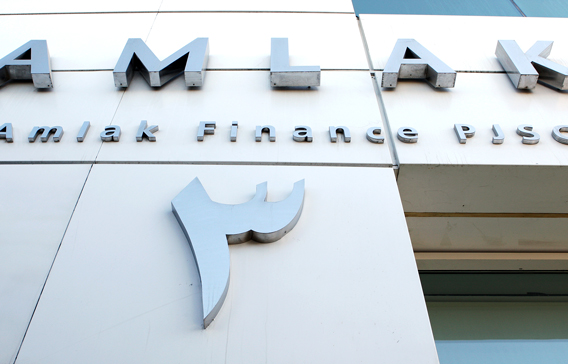 Amlak Finance, an Islamic mortgage company, has informed investors it has financed for the Skycourts project, that it is exploring legal options against defaulters and does not rule out presenting security cheques, if the buyer refuses to take handover of the unit.
"In the event of your failure to fulfill the above requirement, Amlak Finance shall exercise its rights under the relevant finance document and shall also be entitled to explore all available legal options, including but not limited to damages suffered by Amlak as a consequence of the breach and presentation of your security cheque/s, which may result in adverse legal consequences for you," the company said in a final reminder sent to an investor on April 17.
The investor, who wished not to be named, was given 12 days (April 29) to complete all handover formalities. He says he has given nine cheques to Amlak - one for the additional rental and equally dividing the purchase price of the apartment (Dh970,000) in eight cheques. The investor has not completed his handover formalities.
"I have forwarded my concerns to Amlak and National Bonds. We are yet to hear from them. The Dubai Land Department had arranged a meeting with Amlak officials some days back, but no company official turned up. Instead they wrote to the department that 'they will need time to review the case'," the investor said.
Questions sent to Amlak were not answered at the time of publication of the article.
Skycourts, a project developed by National Bonds Corporation, has a total of 2,836 apartments in six towers with handover for tower A and D commencing late last year.
According to the reminder, those facing difficulties in arranging total additional rental payment in lump sum will be offered an option to pay the charges (additional rental) in easy installments over the tenure of the finance while those completing the handover formalities within the 12 days' time are being offered a discount of 25 per cent on the total rental accrued.
"If you complete the lodging and handover formalities within the time frame mentioned then we would also consider you for additional benefits as follows: profit rate discount of 1.5 per cent in your Ijarah rentals for one lease period and a special discount of 25 per cent on total additional rental payment accrued on your account."
The investor added: "We are a group of 40 people and we have petitioned our case before the authorities and the companies. One of the things that we want is the additional rental charges be waived off fully. We believe that we should not be penalised for the project's delay."
Follow Emirates 24|7 on Google News.