Ann Coulter rejects Berkeley's bid to reschedule speech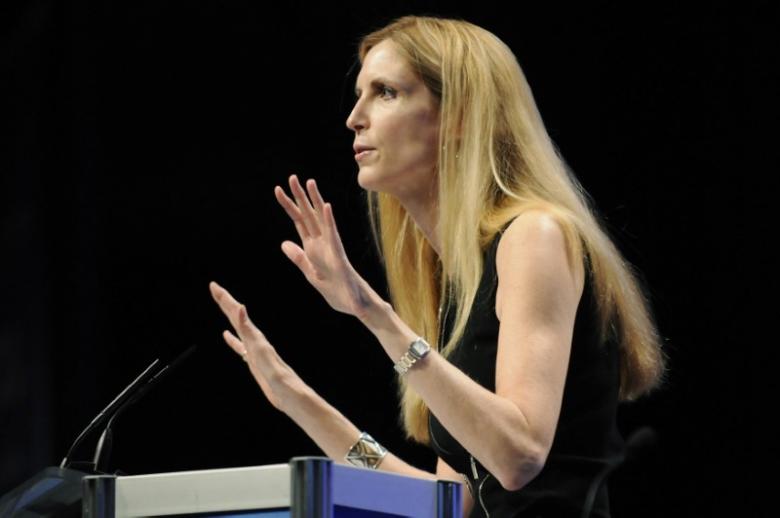 Conservative commentator Ann Coulter said on Thursday she could not speak at the University of California, Berkeley, on a new date chosen by the university and intended to show up for the original event, which was canceled over security fears.
Officials at U.C. Berkeley, who abruptly canceled her planned April 27 speech on Wednesday citing security concerns, reversed course on Thursday and rescheduled the event for May 2.
U.C. Berkeley Chancellor Nicholas Dirks said in a statement the university had canceled the April 27 event based on specific threats "that could pose a grave danger to the speaker."Dirks said the university, in its commitment to free speech, had found an "appropriate, protectable" venue where Coulter's speech could go forward in a safe environment on May 2.
However Coulter, who had vowed after the cancellation to show up for her April 27 speech anyway, said she and her security detail could not arrange to be on campus on May 2 " ... and there will be no students there that week!"
"So I'm planning on speaking on the 27th as scheduled. Maybe they will arrest me," she said in an email to Reuters.
The university's academic calendar shows that May 1-5 is a "reading/ review/ recitation period" before final exams.
Harmeet Dhillon, an attorney representing two groups organizing Coulter's speech, also sent a letter to the university on Thursday demanding she be allowed to speak on the original date.
One of the country's best-known conservative pundits, Coulter had been scheduled to speak to a college Republican club about her 2015 book, "¡Adios, America!: The Left's Plan to Turn Our Country Into a Third World Hellhole."
Berkeley is known as the birthplace of the student-led Free Speech Movement of the 1960s. As with other U.S. colleges and universities, it has tried to find a balance between ideological openness, student safety and student opposition to what some describe as "hate speech."
Several conservative speakers have been met with disruptive, sometimes violent, protests when invited to speak at U.S. universities with liberal-leaning student bodies in recent months.
In canceling Coulter's speech on Wednesday, UC Berkeley cited violence that broke out at the campus in February, hours before right-wing media personality Milo Yiannopoulos was scheduled to speak there.
U.S. President Donald Trump, who had taken office just days earlier, threatened to cut off funding to the school after the violence surrounding Yiannopoulos' planned lecture and U.C. Berkeley's decision to cancel it.
Follow Emirates 24|7 on Google News.