Apparent white tiger attack kills keeper at Japan zoo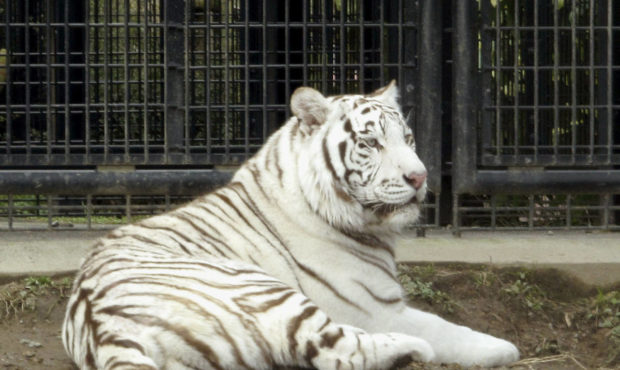 Police in southern Japan said Tuesday that they are investigating the death of a zookeeper in an apparent attack by a white tiger.
Police said Akira Furusho was found bleeding from his neck and lying on the floor Monday evening inside a tiger cage at Hirakawa Zoological Park in Kagoshima.
Zoo officials said they believe Furusho was attacked while trying to move a male tiger from its exhibition cage to its night-time cage.
The 170-kilogram (375-pound) animal is one of four rare white tigers at the city-operated zoo.
Furusho was rushed to a hospital, but was later pronounced dead. His autopsy results are pending.
Police said they are investigating whether proper safety measures were in place at the zoo.
No one saw the moment of the apparent attack. The tiger was sedated with a tranquilizer gun.
Zoo director Akinori Ishido told a televised news conference that he was saddened by the loss of his staff. He said safety procedures at the zoo are designed in a way that keepers do not enter a cage for feeding or cleaning while animals are inside.
The keeper somehow had entered the same space with the animal, Ishido said.
Furusho's family has asked that the zoo keep the tiger alive, according to NHK public television.
The white tiger area was closed to the public while police investigate.
Follow Emirates 24|7 on Google News.