Arctic Sea ice sets another record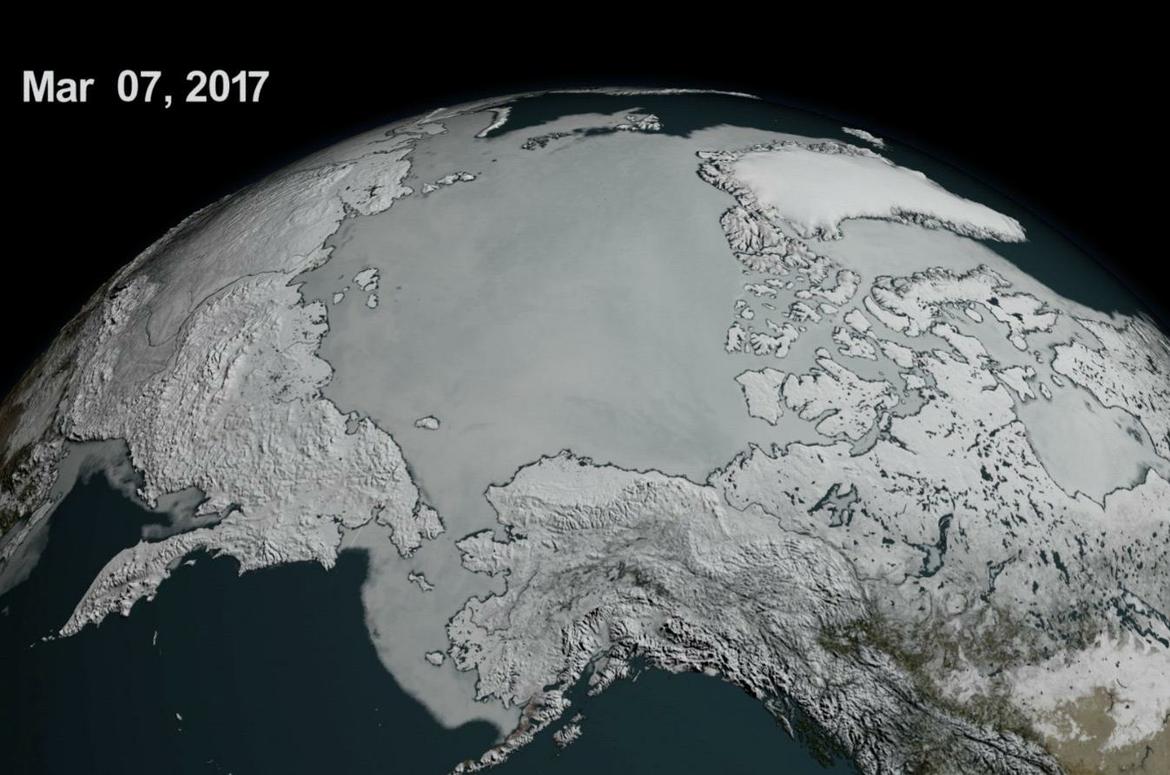 Record by the US National Snow and Ice Data Centre confirms that Arctic sea ice set its lowest spring extent in 38 years of satellite measurement. The ice maximum (when sea ice in the Arctic hits its greatest extent in spring) has been declining at a rate of about 3 percent per decade.
"This is extremely worrisome for animals at the margins of the ice extent, such as the European Arctic," said Martin Sommerkorn, Head of Conservation for WWF's Arctic Programme. "In the case of polar bears, they need the ice to reach denning areas, or to get out onto the ice to feed after a long fasting period in the den. Several species of seal also rely on the ice to give birth in the spring."
Tanzeed Alam, Climate and Energy Director of the Emirates Wildlife Society in association with WWF (EWS-WWF), stated: "Unfortunately, yet another climate record has been broken and again, it shows the inextricable links between climate change, our environment and human well-being. Just as in the Arctic, we here in the UAE urgently need to manage the delicate balance needed to enable our marine environments, society and our economy to thrive in harmony. To facilitate this, EWS-WWF has closely studied the UAE's climate change risks and resilience and hopes that the findings and recommendations will act as a catalyst for action, increasing the prioritisation of climate change in the UAE."
A recent study suggested that 50-70 percent of Arctic ice disappearance is caused by people. Manuel Pulgar-Vidal, leader of WWF's Climate and Energy Practice, says this means people can, and must, take action to limit the disappearance of the ice.
"This is not just about the effects on Arctic animals; it is also about the people who rely on those animals," said Pulgar-Vidal. "We're trying to cool a larger, hotter part of the world with a smaller and smaller air conditioner. If the sea ice goes, it will impact the lives and livelihoods of billions of people and cause untold damage to sensitive ecosystems. Momentum for addressing this crisis is increasing, but as nature persistently reminds us, we must pick up the pace. We must leverage the Paris Agreement on climate change through increased scale and speed of implementation."
Follow Emirates 24|7 on Google News.