At least two killed in France hostage nightmare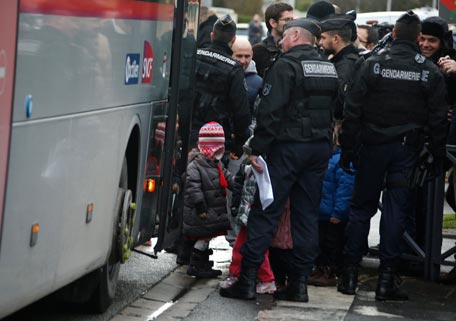 Two days after the mass shooting that killed 12 people at satirical magazine Charlie Hebdo, a man armed with a machine gun has murdered at least two people and is holding others hostage at a busy kosher supermarket located Porte de Vincennes.
As the most dramatic manhunt in French history is playing in real time, French media is pushing the limits of wall-to-wall coverage to capture this second terrorist attack, a nightmarish hostage situation.
Hostages are mainly women and children. The schools surrounding the area, which has a large Jewish population, have been quarantined. Nearly a hundred of police agents armed with automatic weapons have been deployed.
All the 24-hour news channels in the U.K. - BBC News, Sky News, RT and Al Jazeera English - are all reporting live from both hostage sites, the kosher grocery and the print works. Live feeds are showing the fast build up of Swat squads as well updates, including reports of a female suspect connected to the grocery hostage-taking.
Update: French media have just said two shooters are involved in this second attack and are suspected the be the ones who killed a police agent yesterday in Montrouge.
Follow Emirates 24|7 on Google News.