Attendance system on school bus flawed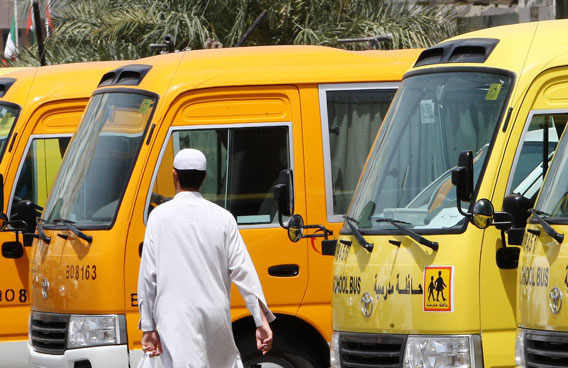 The electronic attendance system on the school bus used by the alleged sexual assault victim shows no record of the time of her drop-off, according to a Gulf News report.
The system was flawed and having teething problems, a spokesperson for the transport provider revealed yesterday.
On November 11 - the day the four-year-old Modern High School pupil was allegedly sexually assaulted by three men on her school bus before being dropped off near her home in Karama - 30 pupils boarded bus number 1.
Only 15 pupils were scanned out of the bus, according to a spokesperson for School Transport Service (STS), the transport provider for GEMS schools.
Explaining the reason, the spokesman, said: "We introduced the electronic student attendance entry and exit system on the buses in September last year. We are still facing teething problems and those are being dealt with".
Unfortunately, the victim did not have her ID card on her that day and was not scanned out of the bus, he said. The kindergartener's home is the last stop on the route of the bus, which transports children from kindergarten to Grade 4.
There were also no red flags in the records of all three of the accused.
In a press release on Wednesday, GEMS said that they would immediately begin the process of hiring 700 women attendants.
STS transports about 45,000 pupils every day including 44,000 GEMS pupils and this was the first complaint of this sort, he said.
Follow Emirates 24|7 on Google News.