Australia raises terror threat level to 'high'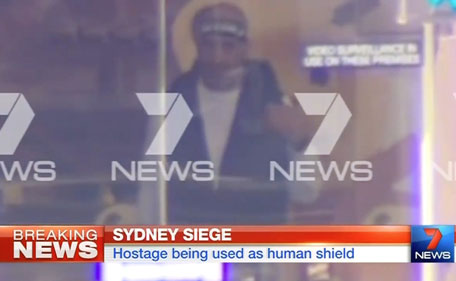 Australia raised the threat level of a terrorist attack against law enforcement officers to "high" on Tuesday, federal police said, citing intelligence, discussions with international partners and recent high-profile attacks in Europe and Canada.

The change in the threat level for police officers brings it in line with the current threat level against the general public, which was raised to high in September and has remained so following a hostage crisis in Sydney in December.

"As a result of intelligence information and discussions with our partners, the terrorism threat level against police is assessed as high, which is commensurate with the broader threat level for the community," the Australian Federal Police (AFP) said in a statement.

"Recent events in France, Canada and Australia serve as a sobering reminder of the risks associated with policing," the statement said.

In December, two hostages and a gunman were killed after police stormed a downtown Sydney cafe to end a 16-hour standoff with the hostage-taker, a loner and convicted criminal who identified himself with radical militant groups.

Australia, a staunch ally of the United States and its action against the militant group in Syria and Iraq, is on high alert for attacks by sympathizers of the radical group and from home-grown militants returning from fighting in the Middle East.

Last week in Belgium, two gunmen were killed during raids against an militant group that authorities there said were planning to attack police.

Two police officers were among the 12 people killed earlier this month when a pair of gunmen stormed the Paris offices of French satirical newspaper Charlie Hebdo.

In October, one soldier died during an attack by a militant radical on the Canadian parliament in an incident cited by the AFP in their statement on Tuesday about the decision to raise the threat level against Australia's police.

The AFP singled out Australian citizens who may have gone overseas to fight with the Islamic State group and returned home as a potential threat, although police commissioners in two states said no specific threats had been identified.
Follow Emirates 24|7 on Google News.