Avalanche kills 1 Russian skier in Indian Kashmir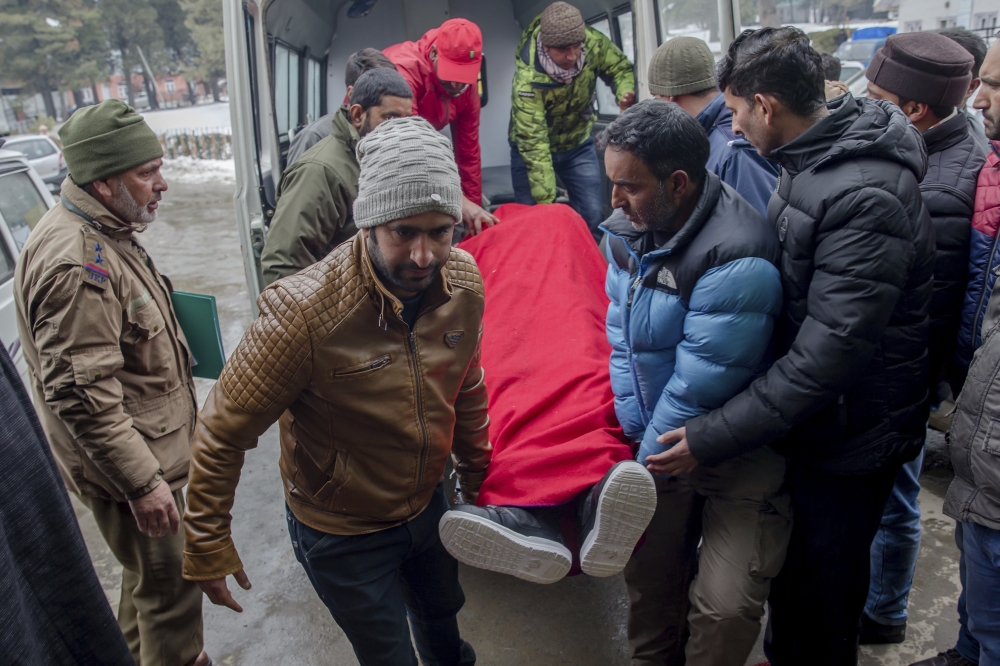 A Russian skier was killed by an avalanche that hit the Gulmarg tourist resort in the Indian portion of Kashmir on Friday.
Four other Russian skiers from the group were rescued from the slopes of Gulmarg, nearly 50 kilometers (30 miles) west of Srinagar, the main city in the Indian Kashmir, said police spokesman Manoj Kumar Pandit.
Mehmood Ahmad Shah, the state tourism director, said the Russians ignored an advisory to stay away from the avalanche-prone area.
Avalanches and landslides are common in Himalayan Kashmir. Last month, 11 people were killed after their vehicle was hit by an avalanche in Kupwara district.
Avalanches have caused some of the heaviest tolls for the Indian and Pakistani armies camping in the region.
In 2016, at least 14 Indian soldiers were killed in two avalanches. In 2012, a massive avalanche in the Pakistan-controlled part of Kashmir killed 140 people, including 129 soldiers.
Follow Emirates 24|7 on Google News.