Baby crocodile found in suburban Australia returned to zoo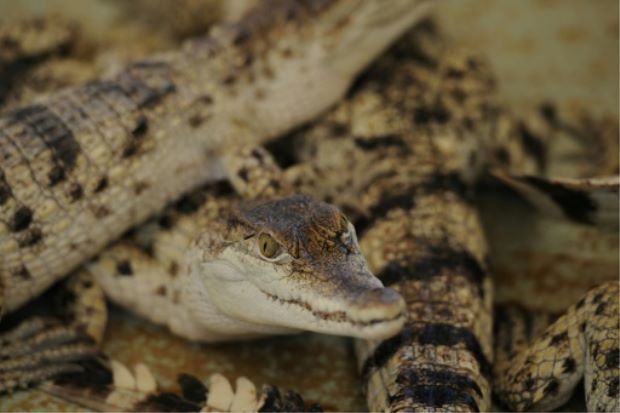 A young freshwater crocodile found sunbathing on a riverbank in suburban Sydney by a family on their Sunday stroll has been returned to the zoo from where it was stolen.
The weary-looking crocodile, measuring 80 centimetres (31.5 inches) in length, was a surprising discovering on the banks of a river southwest of Sydney for local resident Aaron Hughes while out enjoying a walk with his family Easter Sunday.
The baby reptile put up little resistance, Hughes said, when he grabbed it from behind the neck and carried it home.
"(I) didn't need to sit on it or anything like that, just picked it up and walked it up to the house," Hughes told the Australian Broadcasting Corporation.
"Basically it did look a bit malnourished and we weren't sure what to do."
Hughes contacted the police who have identified the young crocodile as one of two, named Snap and Crackle, who were stolen from the Get Wild Animal Experiences travelling zoo in March.
"We are so very pleased to announce today we had one of our missing crocodiles returned," the zoo said in a Facebook post Sunday.
"He is very cold, thin and lethargic but we are hoping with some TLC he will be back to normal in no time."
Police hold out hope that the other stolen crocodile will be found soon.
Follow Emirates 24|7 on Google News.