Bangladesh tense as court set to deliver Zia verdict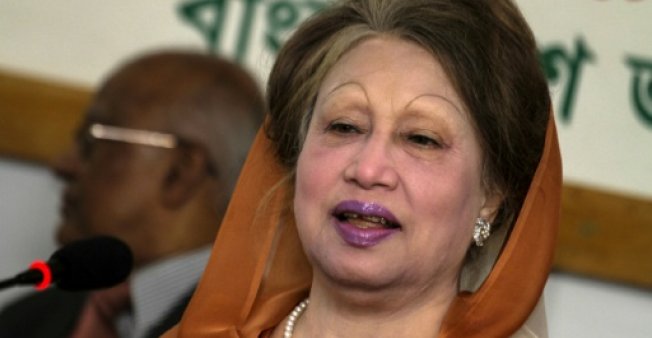 Thousands of police and paramilitary guards patrolled the Bangladesh capital Thursday ahead of a key court verdict that could see opposition leader Khaleda Zia jailed for life.
Zia, a two time former prime minister and leader of the Bangladesh Nationalist Party (BNP), is charged with embezzling $252,000 from a trust created for an orphanage.
She faces life in prison if convicted by the Dhaka court, but has consistently denied the charges, insisting "not a penny" was stolen.
Police have banned street protests and rounded up thousands of opposition supporters in a crackdown ahead of Thursday's ruling, Zia's party has said.
A senior officer told AFP more than 5,000 police had been deployed in Dhaka and the streets of the usually congested capital were almost empty of cars early Thursday.
"We have stepped up security in the entire city," Dhaka police chief Asaduzzaman Mia told reporters outside the court.
Authorities are on high alert for protests in the tense city, where political demonstrations by Zia's centre-right BNP and its Islamist allies in 2014 and 2015 left nearly 200 people dead.
A guilty verdict could prevent Zia, a former ally turned arch-nemesis of Prime Minister Sheikh Hasina, from contesting a general election slated for December.
The BNP boycotted 2014 polls in which Hasina was re-elected but is expected to contest the upcoming general election.
Zia, 72, has repeatedly said the charges against her are politically motivated, aimed at excluding her and her family from politics.
"This is an attempt to use the court against me, in an effort to sideline me from politics and elections and to isolate me from the people," Zia told a packed news conference on Wednesday.
Many private schools declared a holiday on Thursday in anticipation of the verdict, while several ride-hailing services announced a day-long suspension of their operations.
BNP spokesman Rizvi Ahmed has said that "approximately 3,500" opposition activists and officials had been arrested in a sweep by security forces.
Follow Emirates 24|7 on Google News.