Berliners in mourning as polar bear cub Fritz dies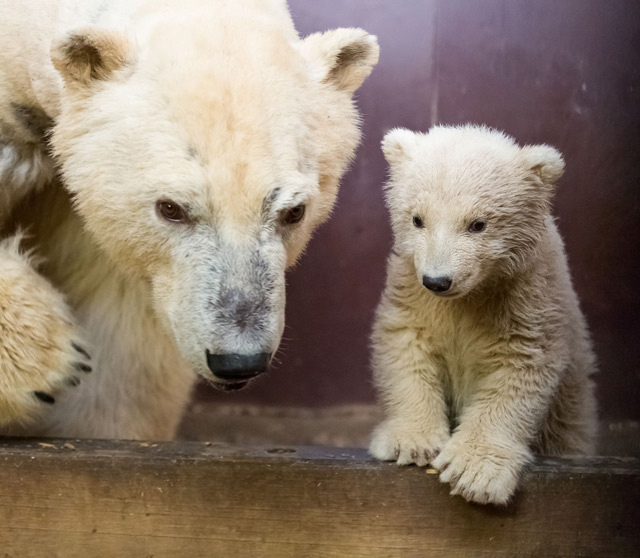 Berliners were distraught Tuesday as Fritz, the German capital's four-month-old cuddly polar bear cub, died after suffering from liver inflammation.
The uber-cute Fritz was seen as a successor to Knut, the polar bear who shot to international stardom after he was abandoned by his mother and hand-reared in the Berlin Zoo.
Fritz was born on November 3, the first polar bear birth in eastern Berlin's Tierpark zoo in 22 years.
He had a twin sibling which died shortly after birth.
"We are stunned, very sad and depressed. It is unbelievable how quickly this little polar bear has grown in our hearts," said zoo director Andreas Knieriem.
After delighting visitors for years, Knut died suddenly of a suspected brain tumour in 2011 at age four, sparking grief among his legions of fans.
In Fritz's case, zookeepers had found him lying listlessly next to his mother Tonja on Monday morning.
A series of checks found the cub to be suffering from a severe case of liver inflammation.
He was given antibiotics and painkillers, but the seriousness of his condition became clear when the Tierpark said Monday they hoped he would survive the night.
But by around 7:30 pm (1830 GMT) his breathing became irregular, and he was pronounced dead around half an hour later.
An autopsy was being carried out on Tuesday morning.
"Fritz did not make it," said top-selling Bild daily on its online homepage and in a tweet.
The chancellery joined in the mourning, with Angela Merkel's chief of staff Peter Altmaier attaching Bild's tweet and adding: "Anyone who remembers little Knut is sad. But above all, we must protect polar bears in nature!"
Follow Emirates 24|7 on Google News.