Best country for new residency: Portugal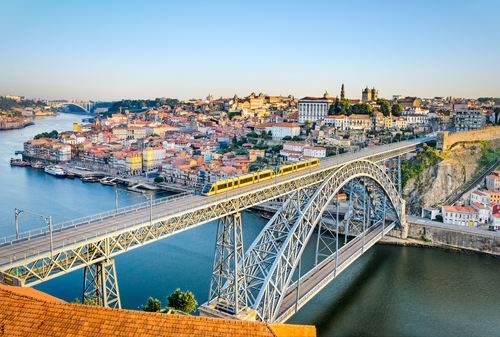 Sun, sea and a great kitchen is what Portugal is known for by the world.
Portugal is not only an ideal destination for a holiday retreat; it is also an excellent second home, argue those in the immigration industry.
The residency programme of Portugal has been ranked the best residency programme in the world by Henley and Partners, a residency and citizenship planning office.
Every year, the office compares the world's most relevant immigration programmes and ranks them.
Analysing 19 residency programmes, Portugal's Golden Residency Permit ranked first, followed by Austria and Belgium, the report concluded.
The programme generates a high interest from the Mena region, states the report.
In return for a relatively easy to make investment in the country, foreign nationals may apply for residency, which can eventually become citizenship.
Part of the interest in the programme stems from the fact that the country is part of the Schengen zone, and thus opens the gate towards European citizenship.
Residency in Portugal means visa-free travel to 25 countries, according to the immigration expert.
In fact, visa-free access was one of the selection criteria where Portugal scored high in the global ranking.
There are other perks too. Financially, the residency programme of Portugal is an interesting option due to the relatively low investment amount and low tax burden.
A minimum investment amount of €500,000 in the real estate market is one of the key conditions for eligibility.
An alternative option is a transfer of €1m to a local bank account, or the creation of 10 jobs on the local job market.
"Out of the 10 indicators measured, Portugal ranked highest on the total costs indicator due to the fact that the total investment requirement is significantly lower than in other residency programmes," the report said.
Further, taxes are not levied except when business property or real estate is sold.
Portugal's programme was also ranked among the best in terms of processing efficiency.
A residency permit is usually issued in 5-8 weeks.
The Golden Visa is initially valid for one year and may be renewed twice for two year increments as long as the investor proves that the investor has resided in Portugal for at least seven days during the first year of residence and at least fourteen days during the second year of residence.
After 6 years of residency, foreign residents may apply for citizenship although immigration lawyers point out that this procedure is more difficult as it is subjected to tougher criteria, such as sufficient knowledge of the Portuguese language.
"Interestingly, citizenship requirements, the indicator that analyses the requirements needed to qualify for naturalisation, was led by three non-EU countries, namely Australia, Canada and the US," said the report.
Follow Emirates 24|7 on Google News.