Biggest selling ticket in US: Powerball lottery @ $948.9 million jackpot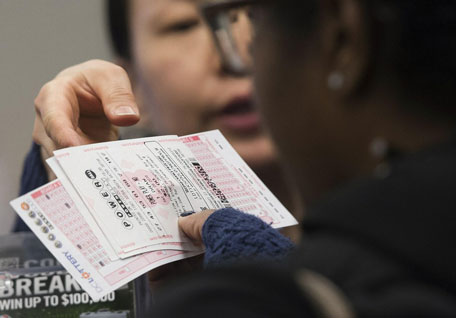 Americans with dreams of life-changing riches flocked Saturday to buy lottery tickets and a chance at winning the record $948.9 million jackpot, the largest in US history.

The winning numbers, announced just before 0400 GMT, are 32-16-19-57-34 and the Powerball is 13, organizers said.

No winner has yet been announced, but one person could take home a lump sum of $558 million before taxes, they said.

The jackpot began on November 7, but rolled over a surprising 19 times before Saturday.

The Powerball prize skyrocketed from $800 million on Friday, fuelling excitement across the US.

Saturday's prize shatters the previous record for a US lottery jackpot of $656 million, scooped up by three winning tickets in North Carolina, Puerto Rico and Texas in March 2012.

In the Powerball lottery, which takes place each Wednesday and Saturday at 10:59 pm (0359 GMT), five white balls are drawn from a drum containing 69 balls. One red one is pulled from a drum with 26.

To win the jackpot, a ticket holder has to match all the numbers on the six balls selected.

The winner can choose to be paid the full jackpot in annual installments over 29 years - or take a lower one-off payment in cash.
Follow Emirates 24|7 on Google News.