Bodies of victims from boat crash released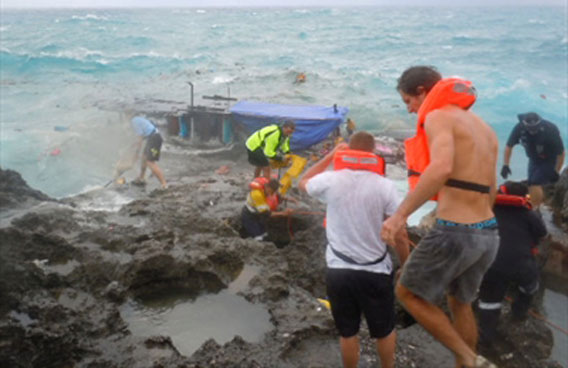 The bodies of some of the victims of December's Christmas Island boat crash have arrived in Sydney for burial.
The Western Australia Coroner authorised the release of 17 bodies to the Australian Federal Police (AFP), police said in a statement on Saturday.
Social Justice Network spokesman Jamal Daoud said he believed up to 17 bodies arrived at Sydney airport on Saturday night.
Two bodies were being repatriated to Iraq at the request of families, he told on Sunday.
So far, seven funerals are being planned at Lidcombe in Sydney's west on Tuesday morning, he added.
AFP have been working to identify 30 victims - 13 men, nine women, four children and four babies - who were killed when their wooden boat hit rocks and shattered in heavy seas off Christmas Island on December 15 2010.
Thirteen unidentified bodies remain in the care of the WA Coroner.
The AFP said it would "continue to undertake scientific testing to positively confirm the identity of each remaining victim".
Once their identities have been established, their bodies will be released to the AFP to arrange repatriation.

Follow Emirates 24|7 on Google News.