British tourist trampled to death by elephant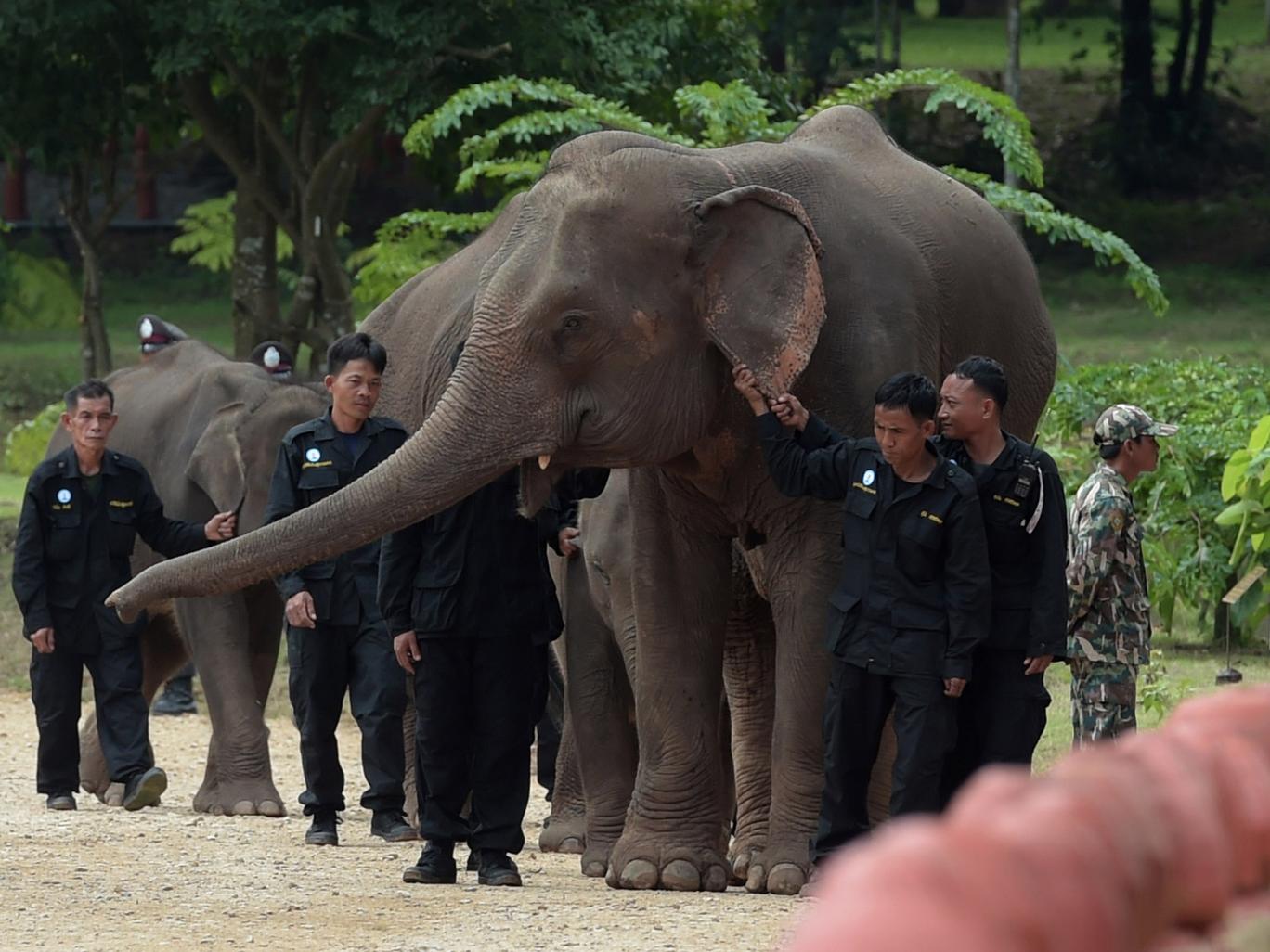 A British tourist has been trampled to death by an elephant on the Thai tourist island of Koh Samui, police said Tuesday, the latest deadly attack by animals used to entertain holidaymakers.
The man, identified by police as Gareth Crowe, 36, was riding on the animal's back with his daughter on Monday afternoon when it suddenly threw them off, police said.
"We suspect that the hot weather made the elephant angry and that he was not accustomed to his mahout," Paiboon Omark, Samui district chief, told AFP.
A mahout is the person who trains, controls and rides an elephant, usually after years of building up a close bond with the animal.
Paiboon said Crowe had a prosthetic leg and was unable to run away from the marauding pachyderm.
His daughter and the mahout, a Myanmar national, were both injured but escaped and are out of danger, he added.
The elephant, named "Golf", was tranquilised and is now under control, he said.
A spokesman at the British embassy in Bangkok said they were aware of the incident and were providing assistance to the victim's family.
Thailand has an estimated 4,000 domesticated elephants, many working in the tourism trade, alongside some 2,500 wild elephants.
In August an elephant killed his mahout with three terrified Chinese tourists still on his back. The tourists survived.
Thailand's use of animals for tourism is under increased scrutiny following a string of scandals and investigations by rights groups.
The government is currently locked in a battle with a controversial "Tiger Temple" that refuses to hand over hundreds of big cats despite holding them illegally.
In 2013 the popstar Rihanna inadvertently highlighted another thriving illegal trade when she posted a selfie with a slow loris.
The endangered primates are a protected species yet are often found with illegal handlers in tourist regions who charge holidaymakers for pictures.
Follow Emirates 24|7 on Google News.