Bur Dubai, Karama, Deira: No commission, 12 cheques, sharing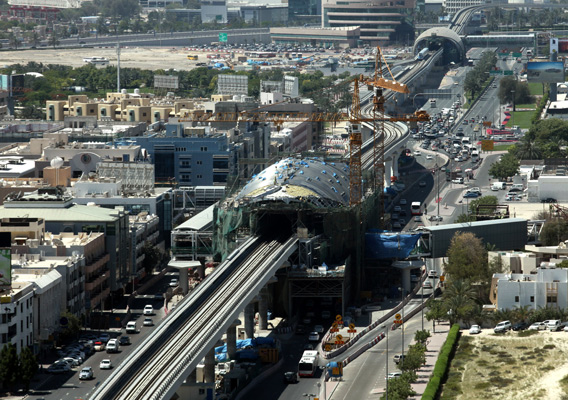 It's good news for tenants in Dubai as landlords are offering freebies like zero commission, multiple cheque payments and allowing sharing of apartments.
A number of online and print listings scanned by Emirates 24|7 show landlords in Bur Dubai, Karama and Deira are waiving off commission.
"I just rented a two-bed apartment in Bur Dubai, but paid no commission thus saving Dh5,000," R Sharma, a PR executive, told this website.
In Dubai, tenants generally pay five per cent of the annual rent as commission to the real estate broker.
Read: Rents fall across Dubai's Karama, Oud Metha and Al Barsha areas
Though landlords were previously not allowing sharing of an apartment, a selected few are now allowing it.
"Tenants are allowed to share the apartment and we have no problem with it," an official with a local brokerage company, which has published an advert that openly states "sharing allowed", a real estate agent told this website on conditions of anonymity.
The company is renting a studio unit in Karama for Dh66,000 per annum and a two-bed unit in Bur Dubai for 125,000 per annum.
The option of 12 cheques is also on offer.
"If you like the apartment we can work out a multiple cheque payment plan as well," the official added.
Rentals in Karama, Al Barsha and Oud Metha have fallen by up to 10 per cent in 2016, according to the Dubai's official rent index.
JLL, a real estate consultancy, expects between 7,800 and 13,000 new residential units to be delivered in 2016, though developers' estimates put the number at 26,000 units.
The materialisation rate in the UAE has been low in recent years – with between 30 per cent and 50 per cent of the dwellings proposed by developers actually materialising, Craig Plumb, Head of Research at JLL Mena, has said.
Sharing rules in freehold areas
Trakhees, which manages controls, regulates and enforces rules and regulations related to environment, health and safety in various freehold communities such as Palm Jumeirah, Discovery Gardens, International City, Jumeirah Lakes Towers, puts the maximum allowable occupancy limit for apartments at one person per 200 square feet of the total property area.
The Dubai Municipality also follows the same regulation on occupancy limits in apartments.
Crackdowns have seen violators facing fines of up to Dh50,000.
Follow Emirates 24|7 on Google News.