Bus crash in Ecuador kills 24 people, injures 22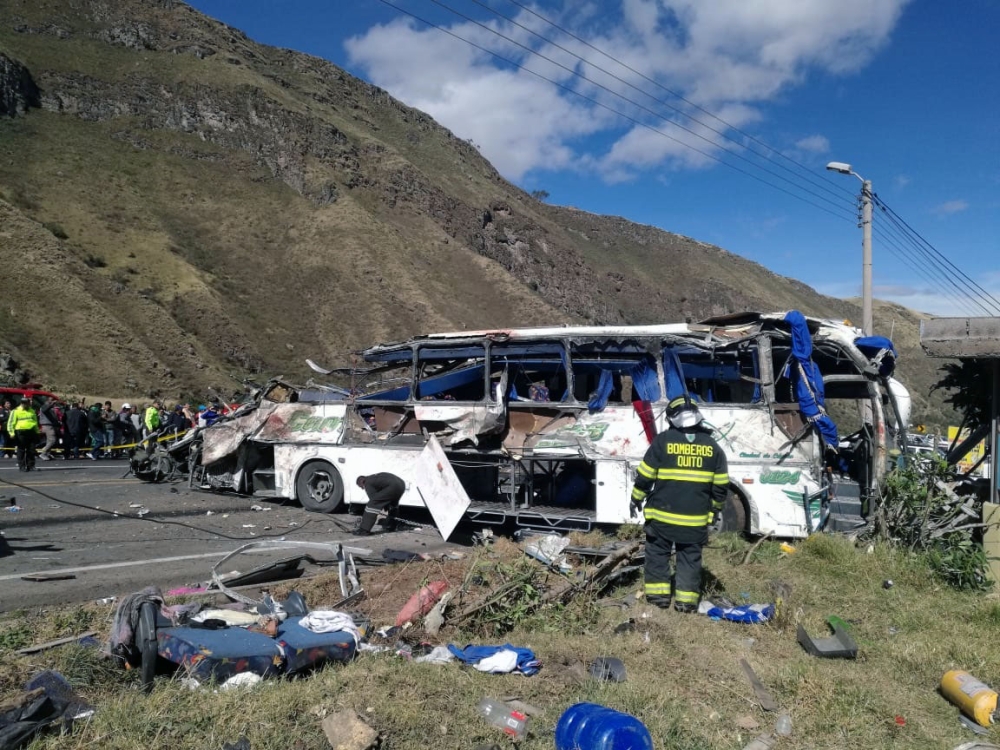 Twenty-two people were killed and 18 injured when an inter-country bus crashed outside Ecuador's capital Quito, emergency services said Tuesday. Venezuelans and Colombians were among the dead, officials said.
The bus crashed into another vehicle some 30 kilometers (20 miles) east of Quito, the ECU911 office said.
The embassies of the foreign victims have been notified, the emergency service said.
On Sunday, 12 people were killed and 30 injured when a bus carrying fans of Barcelona S.C., Ecuador's most popular football club, ran off the highway and flipped.
Traffic accidents are among the leading causes of death in Ecuador. According to the watchdog group Justicia Vial, on average seven people are killed and some 80 people injured each day in traffic accidents.
And 96 percent of those accidents are due to human error, usually the driver's fault, according to the group's figures.
Follow Emirates 24|7 on Google News.