Buy penthouse and get studio apartment free… in India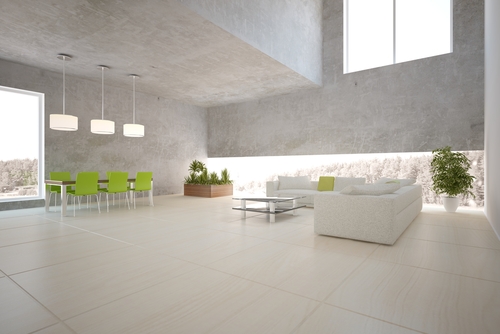 You have heard of property developers offering buyers in Dubai everything from furniture vouchers to luxury sedans. Now that trend has started in India as well.
To get buyers, Indian developers have unleashed marketing campaigns offering lower home loan rates to free furniture and from cars to free studio apartments.
An Indian daily, 'The Economic Times' reported that in Mumbai, National Capital Region, Bangalore and Kolkata, builders are offering nearly 25 per cent discount on per square feet rates, lower home loan rates, free studio apartments to those who buy top floors (read: penthouses) of a luxury residential towers, modular kitchens, air-conditioners and wardrobes.
For instance, Supertech is offering a studio apartment in Greater Noida to buyers of the top floors in the Capetown project in Noida. Separately, Tata Housing and Dosti Group are offering home loans at an interest rate of 7.99 per cent for a limited period, while Purvankara is offering home loan at 6.99 per cent, as compared to current prevailing interest rates of 10.25-10.50 per cent.
And this is because there is excess inventory with Liases Foras, a property research firm, putting the unsold stock at 832.09 million square feet as of December 2014. And that's not all, sales for the fourth quarter 2014 declined by eight per cent and the industry is hoping that the Union budget brings cheer to the market.
"It's a buyers' market now. Expensive homes are not selling. That means, in the context of Mumbai, apartments over Rs1 crore are finding fewer buyers than those below it," Deepakh Parekh, Chairman of HDFC, told the newspaper.
While Girish Shah, EVP- Marketing and Sales, Godrej Properties, told Press Trust of India: "In case of real estate, customers always look forward to the offers and special deals and developers expect increased sales. From time to time, we have a host of customised schemes on offer across all our projects and subvention schemes for some of our projects."
In December 2014, a survey by Sumansa Exhibitions, organiser of Indian Property Show, found majority of UAE-based non-resident Indians (NRIs) favouring Mumbai as the most popular property investment destination while about 68.75 per cent of the 22,300 NRIs said they were keen on making the purchase in six months.
In the UAE, Tata Housing is offering a four per cent discount for NRIs for its Mulund and Kalyan projects besides offering home loan for 7.99 per cent for five years.
So if you are looking to buy, the time is right to get the best deal.
Follow Emirates 24|7 on Google News.