Canada reports first H5N1 bird flu death in NA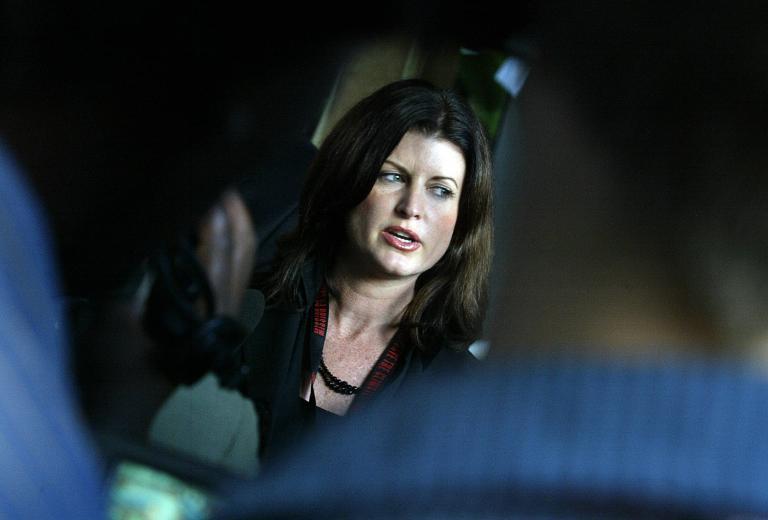 Canada announced Wednesday the first H5N1 avian flu death in North America, of a patient who had just returned from China, and said it was urgently contacting airline passengers on the victim's flights.

It was also the first known instance of someone in North America contracting the illness, Canada Health Minister Rona Ambrose told a press conference, stressing it was an "isolated case."

The victim, who had recently returned from a trip to Beijing and had been otherwise completely healthy, was from the western plains province of Alberta, officials said, adding they were withholding the person's gender and other identifying details to protect the family's privacy.

"I am here to confirm North America's first human case of H5N1, also known as avian flu," Ambrose said, confirming the patient died on January 3.

"I want to reassure the public this is an isolated case and the risk of H5N1 to Canadians is very low. There is no evidence of sustained human-to-human transmission," the minister added.

The virus is contracted directly from birds, mainly poultry. The illness it causes in humans is severe and 60 percent of human cases are fatal.

The victim began to feel ill during the December 27 flight home to Alberta province, developing a fever and headache. They were admitted to hospital on January 1 when the symptoms worsened suddenly and they began falling in and out of conciousness.

The patient died two days later.

The federal microbiology laboratory in Winnipeg, Manitoba, identified the H5N1 virus overnight from a specimen that had been taken while the victim was still alive.

Doctors said the deceased had traveled with two companions who are not sick but will be kept under observation as a precaution for 10 days -- double the usual time it takes for the virus to manifest itself.

"The patient's family is not showing any sign of illness. There is no evidence of human-to-human transmission on airplanes. All evidence indicates this is one isolated case in an individual who is infected following exposure in China," said Alberta Chief Medical Officer James Talbot.

"Although we don't know at this time how the individual contracted the virus," he added.

Talbot said the victim had not traveled outside Beijing to the regions of China, and had not visited a farm, nor a public market.

Canadian officials have notified China and the World Health Organization, but said they are at a loss to explain where or how the person caught the illness. Beijing had been believed to be free of the bird flu virus.

Search for airline passengers

Authorities have also secured passenger lists and were contacting others on the same flights as the victim to reassure them of the "extremely low" chance of contagion.

The victim flew from Beijing to Vancouver on Air Canada flight 030 on December 27, then went on to Edmonton, Alberta, aboard Air Canada flight 244.

The person's final destination was not revealed, again for privacy reasons, but he or she was treated at an Edmonton hospital.

Other recent fatal cases have been reported in Indonesia and Cambodia, in November.

Avian flu viruses have been around for a long time in wild birds but do not generally cause disease in humans, though in rare cases they mutate and jump species.

Strains of the H5, H7 and H9 avian influenza subtypes have caused human infections, mainly following direct contact with infected poultry. None of the strains have yet mutated to become easily transmissible from person to person -- the epidemiologists nightmare.

The H5N1 virus is the best-known of the strains, having caused 633 confirmed flu cases in humans in 15 countries from 2003 to July this year, of whom 377 died.
Follow Emirates 24|7 on Google News.