Canadian FM says release of journalist imminent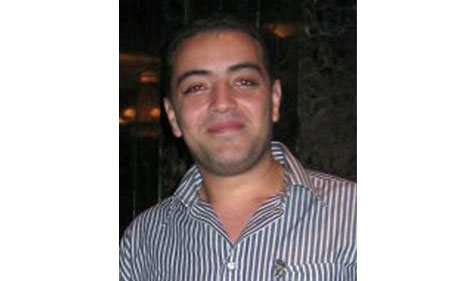 Canada's foreign minister said Monday the release of Al Jazeera journalist Mohamed Fahmy from a prison in Egypt is "imminent."

Fahmy, a dual Egyptian-Canadian citizen, has relinquished his Egyptian citizenship as prerequisite to his deportation.

Foreign Minister John Baird spoke to the Canadian Broadcasting Corp. a day after Al Jazeera's Australian journalist Peter Greste was released after more than a year in prison. Baird gave no specific time frame for Fahmy's release, and his spokesman declined further comment.

Greste, Fahmy and Egyptian Baher Mohammed were arrested in December 2013 and later convicted over their coverage of the violent crackdown on protests that year.

Baird spoke with his Egyptian counterpart on Sunday and said he welcomed Greste's release. He said he remained hopeful that Fahmy's case will be resolved in "short order."

Fahmy's brother, Adel Fahmy, said authorities gave him a choice, "dropping the nationality or his freedom."

"It was a very difficult decision. Mohamed is very proud and comes from a patriotic family of high ranking military and policemen that have defended this country and fought its wars," Adel Fahmy said.

He said many of those family members are offended and upset at Mohamed for dropping his nationality and don't want to even say goodbye to him.

Adel Fahmy said his brother was devastated but his fiance and his mother told him do it. He said authorities told his brother he would be allowed to return as a tourist.
Follow Emirates 24|7 on Google News.