Centenarian is witness to the era of all Saudi Arabia's Kings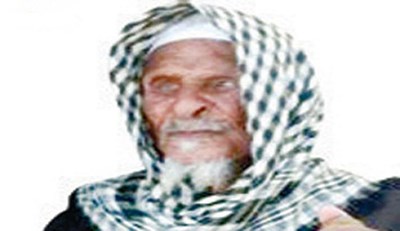 Mutaq Al Rasheedi of Saudi Arabia does not remember his age but relatives estimate it at around 110 years, making him perhaps the only living person who witnessed the eras of the Gulf country's seven kings.

According to 'Al Watan' newspaper, Al Rasheedi was a young man and still remembers when Saudi Arabia's founder King Abdul Aziz Al Saud came to power in 1932.

The man remains "healthy and active" as King Salman bin Abdul Aziz took over as the 7th monarch of the world's largest oil exporter last week following the death of his brother King Abdullah bin Abdul Aziz, according to the paper.

It said Al Rasheedi has 25 sons and grand-children and lives in the northwestern town of Hail.
Follow Emirates 24|7 on Google News.