Chinese tycoon dies in freak fall in France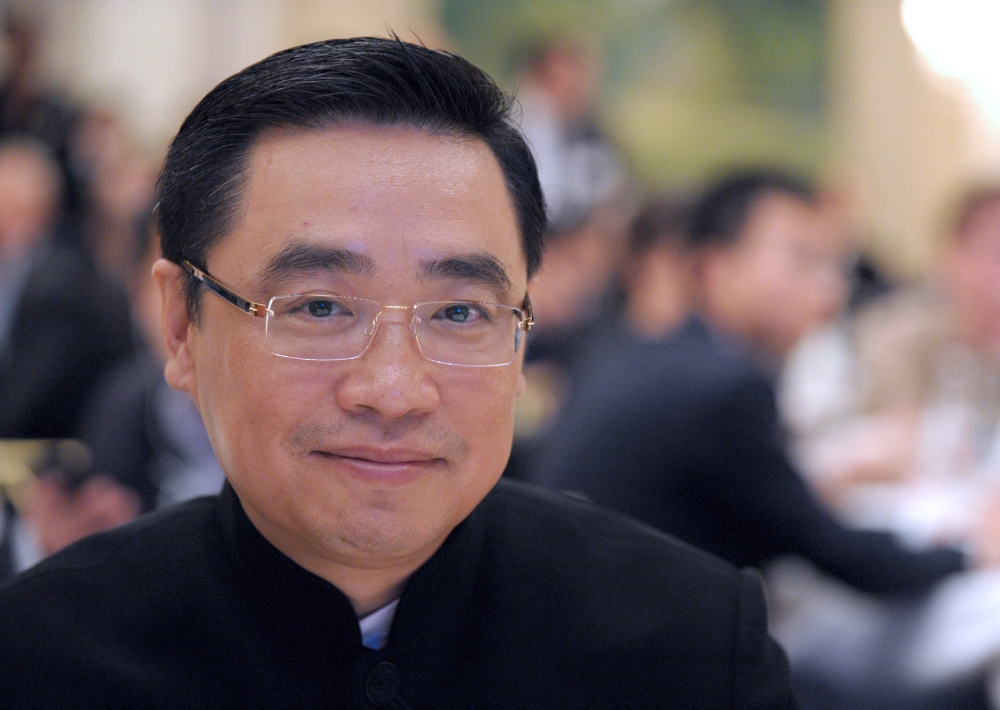 Chinese tycoon Wang Jian, whose sprawling conglomerate HNA Group owns a host of foreign assets, has died after a falling off a wall while sightseeing in southern France, police and his company said Wednesday.
Wang suffered the fatal accident on Tuesday in the picturesque hillside village of Bonnieux after climbing onto a parapet, either to see the view of the valley below or to have his photograph taken, local security sources told AFP.
"He jumped up on to the wall and was carried over it by his own momentum," a source close to the case told AFP on condition of anonymity.
The 57-year-old businessman, the co-founder of HNA and its second-highest ranking executive, fell into a 10-metre (32-foot) void, sustaining serious injuries that emergency services were unable to treat at the site.
"Together, we mourn the loss of an exceptionally gifted leader and role model, whose vision and values will continue to be a beacon for all who had the good fortune to know him," his firm said in a statement issued in China.
HNA said Wang, whose personal fortune is estimated at 1.7 billion dollars by Forbes magazine, had been visiting Bonnieux during a business trip to France.
The company started as a small provincial airline servicing China's Hainan Province but has expanded quickly in recent years under the leadership of Wang and business partner Chen Feng.
The firm's $230 billion in assets were built up during a foreign buying spree that saw it diversify into tourism and finance via major deals to buy shares in companies including the Hilton hotels group and Deutsche Bank.
It also took stakes in foreign airlines such as Virgin Australia, France's Aigle Azur and TAP in Portugal.
Corporate turbulence
But HNA came under pressure last year as Beijing cracked down on the risky debt-fuelled financing that enabled its expansion.
The conglomerate has started selling parts of its empire to pay down its loans, including its Hilton and Deutsche Bank shares, and Wang's death was seen as likely to complicate the unwinding process.
"Wang's passing will mark the end of an era of aggressive expansion by HNA," Corrine Png, chief executive at the Singapore-based research firm Crucial Perspective, told the Bloomberg financial news agency.
"It will also put HNA Group and related companies' restructuring plans back on the drawing board, in our view," Png added.
Warut Promboon, managing partner at credit research firm Bondcritic, told the news agency that Wang's death would be a blow because the company "relies on personal connections, especially with Chinese banks and Chinese government officials."
At the end of 2017, the company reported that its debt was 638 billion yuan (81.5 billion euros), up 36 percent from 2016.
Wang owned about 15 percent of the Chinese group, making him one of the group's biggest shareholders, Bloomberg reported.
Wang began his career in civil aviation planning in 1983.
Bonnieux is a mediaeval village in the Provence area of the south of France, a favoured destination for the rich and famous over the peak summer holiday period.
Follow Emirates 24|7 on Google News.