Court upholds life sentence for bin Laden secretary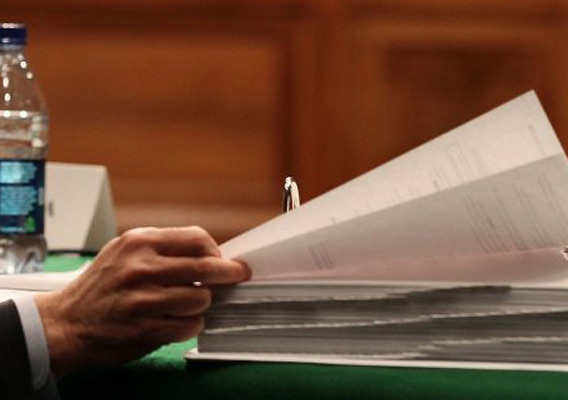 A federal appeals court on Wednesday upheld the life sentence for Osama bin Laden's one-time secretary after his conviction in the 1998 bombings of two U.S. embassies.

The 2nd U.S. Circuit Court of Appeals in Manhattan said Wadih El-Hage was re-sentenced reasonably in April 2013 by Judge Lewis A. Kaplan.

After his 2001 conviction in the bombings of U.S. embassies in Kenya and Tanzania, the one-time Arlington, Texas, resident was sentenced to life in prison for conspiring in the attacks that killed 224 people, including a dozen Americans.

Prosecutors alleged that El-Hage, the only U.S. citizen among four defendants sentenced to life after the 2001 trial, led "a secret double life," traveling the globe to raise money and smuggle weapons like Stinger missiles for al-Qaida's terror plots.

The former personal secretary to bin Laden challenged his sentence on grounds that federal sentencing guidelines used to calculate his sentence were no longer mandatory and that he had been subjected to harsh conditions of incarceration for the past 16 years at the "Supermax" prison in Florence, Colorado.

"The record amply reflects that Judge Kaplan fully considered El-Hage's arguments regarding his confinement -- he simply declined to impose a lower sentence on that basis," the appeals court said.

The 2nd Circuit said it rejected El-Hage's claim that he was less culpable than co-defendants. It noted that Judge Leonard Sand said at El-Hage's original sentencing that "to suggest that the facilitator is less culpable than the low-level individual who ground up the explosive powder is not a set of values that I would subscribe to. Facilitator of what? Facilitator of the conspiracy to kill Americans."

The appeals court also referenced Kaplan's remarks at resentencing when he called El-Hage's crimes heinous.

"The jury found that you were a knowing and willing member of conspiracies to kill Americans. Regardless of whether you were personally involved in the actual killing and regardless of whether you knew specific targets, the al Qaida goals that were achieved when the embassies in Nairobi and Dar es Salaam were blown up, with catastrophic loss of life and injuries totaling thousands of people, were goals to which you subscribed and the accomplishment of which you furthered," Kaplan said.
Follow Emirates 24|7 on Google News.