DAFZA to take part in Alimentaria 2018 Exhibition in Barcelona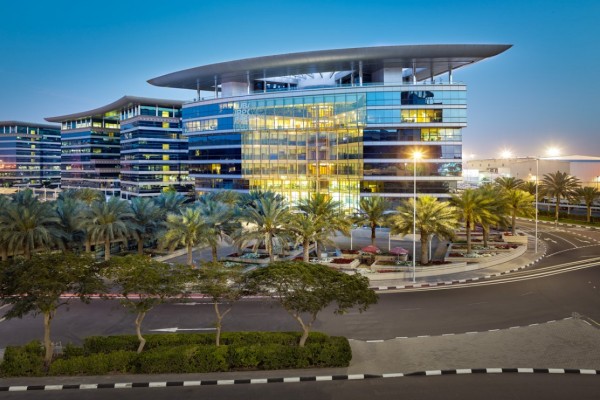 The Dubai Airport Freezone Authority, DAFZA, has announced that it is taking part in the Alimentaria 2018 Exhibition, the international business event geared towards professionals in the food, drinks and gastronomy industry, being held from 16th to 19th April at the Gran Via Venue – Barcelona. DAFZA will be showcasing its wide range of services and offerings in the Halal sector, and is sponsoring the Exhibition's Halal section.
The Halal sector is rapidly growing both in Europe and internationally with more than 1.7 billion consumers, equivalent to a quarter of the world's population, and is expected to reach 2.2 billion by 2030. Halal products account for about 16% of global food and beverage consumption, contributing around 40 billion euros to the European economy.
Through its participation, DAFZA will display the wide range of services it offers to specialised companies in the food and beverage industry, particularly focusing on the Halal sector as part of its overarching theme of 'Gateway to Growth'. DAFZA will showcase its unique facilities and infrastructure and how it can facilitate businesses' entry into the UAE and support them in launching their business to help reach regional markets.
The Authority will host a seminar entitled "DAFZA, a Gateway to Growth and Prosperity in the Middle East" on the second day of the exhibition. It will see the participation of decision makers and representatives of food and beverage companies at the event.
Commenting on the participation, Amna Lootah, Assistant Director-General – Finance, Commercial & Customer relations Division Foster of DAFZA Innovation & Future Unit, said, "Participating in one of the largest international food and beverage exhibitions, especially for investors from Europe and the Mediterranean region, represents a strategic step for us. We aim to introduce attendees to Dubai's unique business opportunities and investor-friendly environment."
"We decided to sponsor the Alimentaria 2018 Halal section due to the experience and expertise we have in the industry, and the Islamic Economy sector in general. Our sponsorship and participation is in line with our strategy to attract more foreign direct investment to the Islamic economy and Halal sectors through strategic initiatives such as the Halal Industry Guide," added Lootah.
The exhibition is expected to attract more than 140,000 visitors from 157 countries, with 65 countries represented by more than 4,000 exhibitors.
Follow Emirates 24|7 on Google News.