Dead gunman demanded release of 2015 Paris attacks suspect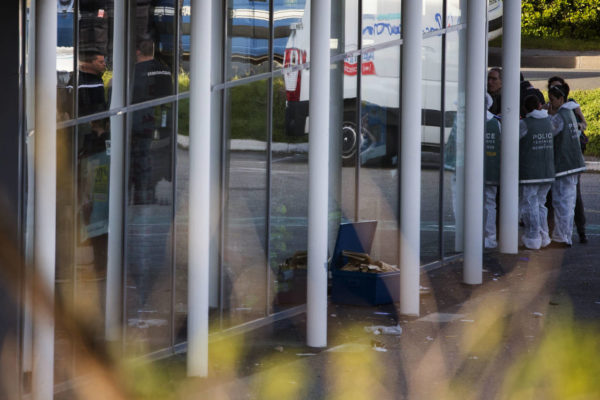 The gunman who seized hostages inside a supermarket Friday and killed three people in southern France demanded the release of the only surviving member of the Islamic State cell that attacked Paris in November 2015, the French interior minister said.
Before he was fatally shot by police himself, the 26-year suspect in the Trebes hostage-taking demanded the liberation of jihadi Salah Abdeslam, who was once Europe's most wanted fugitive, Interior Minister Gerard Collomb said.
It's unclear if Friday's attacker — identified as Redouane Lakdim — had any connection with the Islamic state group or with Abdeslam, 28. IS claimed that Lakdim — who was known to French police for petty crime and drug-dealing — was one of its "soldiers."
French officials also didn't say what, if anything, Lakdim promised in exchange for Abdeslam's freedom.
Abdeslam likely holds importance for would-be attackers in France as the only living suspect thought to have participated directly in the Paris attacks. Last month, he emerged from nearly two years of isolation in a French prison to be tried in Brussels over the shootout that resulted in his capture.
The verdict for the trial is set for April 29.
Abdeslam has refused to answer the French investigators' questions regarding the carnage in Paris that resonated around the world.
It's not the first time a gunman and hostage-taker in a French supermarket has made a demand on behalf of fellow jihadis.
In January 2015, Amedy Coulibaly took over a kosher supermarket and demanded police to back off their pursuit of two brothers who had killed staff members of satirical newspaper Charlie Hebdo days earlier.
Coulibaly killed four hostages before he was shot and killed.
Ten months later, the Paris attacks at multiple venues killed 130 people.
Abdeslam is back in solitary confinement in France.
Follow Emirates 24|7 on Google News.