Death toll from Philippine rains rises to 5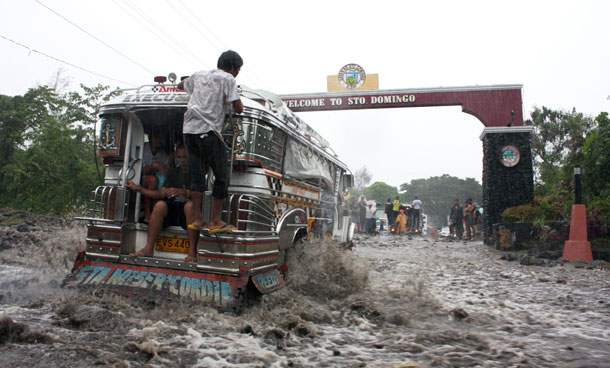 The death toll from heavy rains swamping the eastern Philippines has risen to five following a fresh landslide, the government said Monday.
A one-year-old boy and a five-year-old girl were buried and killed in a landslide on the island of Leyte on Sunday, the National Disaster Risk Reduction and Management Council said in its latest bulletin.
Floods and landslides over the weekend forced more than 1,000 families to flee their homes on Leyte and nearby Samar island, with soldiers mobilised to conduct rescues and clear roads, it added.
Meanwhile, the government agency said a young woman who was reported missing in the Bicol peninsula of the main island of Luzon was found dead, raising the toll from bad weather in that area to three.
All three Bicol victims were swept away by flash floods while they fled their homes last week, it added.
The Bicol floods forced more than 62,000 people to seek shelter at government-run evacuation camps, but most returned home as the weather improved a few hours before the year turned, it said.
However heavy rain was still pounding the eastern coast of the main southern island of Mindanao for the third straight day on Monday, forcing about 900 people to flee their homes, it said.
No casualties have been reported in the Mindanao flooding.
The state weather service said cold air from northeast Asia was triggering heavy rain as it came into contact with warmer air in the tropical country.
Follow Emirates 24|7 on Google News.