Death toll up to 70 in Damascus attack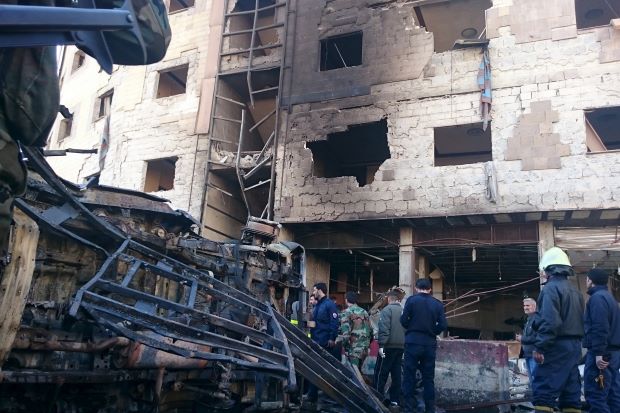 The death toll from a suicide attack in Damascus on Sunday that was claimed by the Daesh (IS) militant group has risen to more than 70, the Syrian Observatory for Human Rights said.
A car bomb and two suicide bombers attacked the Sayeda Zeinab district, home to Syria's holiest Shi'ite shrine, as representatives of Syria's government and its divided opposition began convening in Geneva in an attempt to start the first peace talks in two years.
The Syrian state news agency SANA has put the death toll from the attack at more than 50.
The British-based Observatory, which monitors the war using contacts on the ground, said the attack had targeted a military bus carrying Shi'ite militiamen who were changing guard, and that 42 of the dead were fighters allied to the government.
Follow Emirates 24|7 on Google News.