Dewa mixes-up Discovery Gardens' bills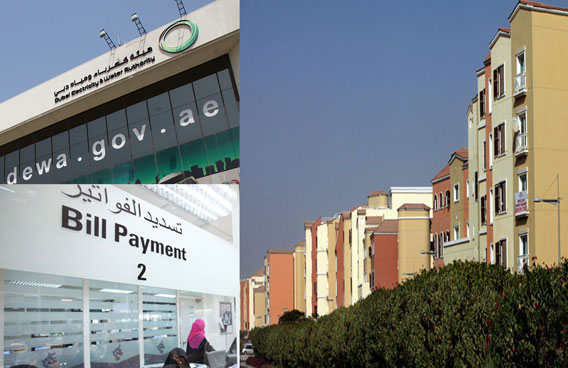 Residents of two apartment blocks in Discovery Gardens have been receiving Dubai Electricity and Water Authority (Dewa) bills that actually belong to someone else.
The Dewa bills in question have the wrong building number, wrong premise number and even wrong water and electricity meter numbers.
Thus, a tenant receives a bill each month with his name on it, but with someone else's building number, premise number and water and electricity meter numbers.
Tenants of Buildings 13 and 14 are most affected by this slip-up.
Speaking to this website, Arif AbdulKarim Julfar, Manager, Media & Marketing, Dewa, said, "Regarding the cases, we discussed it with our billing services department, they are following them but will require site verification for Building 13 and 14 where they have to check each customer account number, meter number, premise number etc. It will be completed within 7 working days."
However, Discovery Gardens service staff in the know (and on condition of anonymity) said, "The necessary Dewa details of tenants of building number 13 have got interchanged with that of corresponding flats of building number 14. The error is believed to have occurred because of wrong addresses recorded."
When tenants figured out that their bills and usage was not adding up, in some cases since August last year, they decided to dig deeper.
"When I checked with property manager Asteco to confirm my premise number, I was told that Dubai Municipality and Dewa have a different numbering system. Hence, the building number is different on the bill," says one resident who did not wish to be named.
"I was not satisfied with his answer and hence, took the matter up with his superior, who admitted that the numbers had in fact got jumbled," adds the resident.
Another resident who also spoke on condition of anonymity said, "The current system in which we are paying the bill is dangerous. If the person, to whom my bill is being sent, fails to clear it by the due date, electricity at my house will be cut off!"
Sure enough one resident got a letter from Dewa last month asking them to clear the unpaid bills amounting to Dh2,000.
When contacted issue, Asteco through its public relations channel said it will not be able to comment on this as the tenants have their own meters operated by Dewa.
Follow Emirates 24|7 on Google News.