Diverted Emirates flight makes safe landing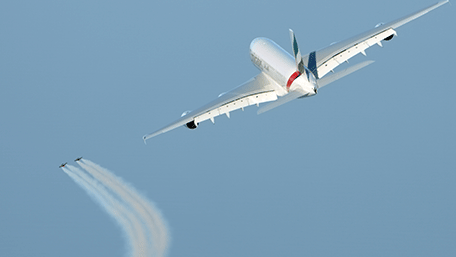 An Emirates flight EK 652 from Dubai to Male, with 309 people on board, was diverted to Mumbai on Tuesday morning.
The landing was necessitated after a technical fault was observed on-board, according to an Emirates spokesperson.
In a statement Emirates airlines confirmed the news to this website, "Emirates can confirm that on July 26, 2016, flight EK652 from Dubai to Male was diverted to Mumbai due to a technical fault."
The Air Traffic Control (ATC) at Mumbai International Airport was on stand-by after EK 652 from Dubai to Male was diverted.
Ambulances and emergency services greeted the plane as it landed at the airport.
The flight with 309 passengers and crew landed safely on Runway 9 of the Mumbai airport.
"The aircraft landed and passengers safely disembarked. Emirates apologises for the inconvenience. The health and safety of our crew and passengers is of paramount importance," informed Emirates airlines spokesperson.
The flight's scheduled departure from Dubai is at 9.50 am and it lands in Male at 3.05 pm. The flight further departs Male at 4:50 pm to arrive at Colombo at 6.30 pm. The on-going flight has been delayed.
The flight remains grounded at the time of filing this report and it was not immediately known if passengers would be allotted fresh flights.
Follow Emirates 24|7 on Google News.