'Don't meddle' in election, Trump jokes to Putin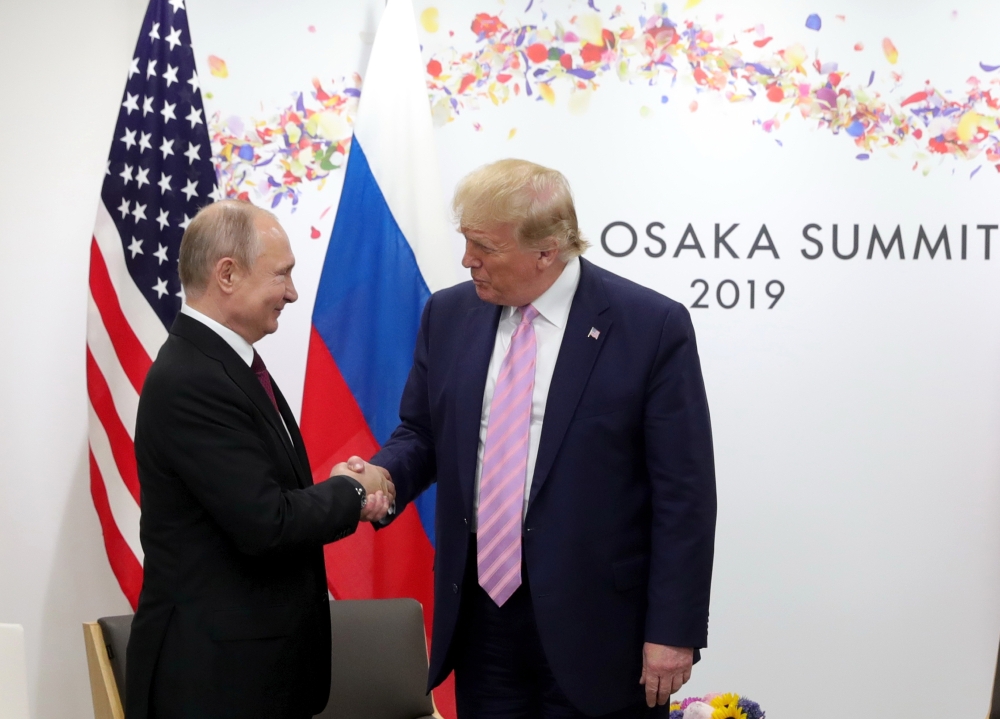 President Donald Trump says he'll discuss trade and disarmament issues with Russian President Vladimir Putin.
The two are meeting Friday on the sidelines of the Group of 20 summit in Osaka, Japan. It's their first meeting since a federal investigation in the United States documented extensive evidence of Russian meddling in the 2016 U.S. presidential election. It's also their first time face-to-face since a Helsinki summit last July in which Trump refused to side with U.S. intelligence agencies over his Russian counterpart.
Putin has denied meddling in the election.
Trump jokingly said to Putin: "Don't meddle in the election," after a reporter asked if he will deliver that warning to Putin about the 2020 U.S. election.
Follow Emirates 24|7 on Google News.