Dubai in World's Top 20 dynamic cities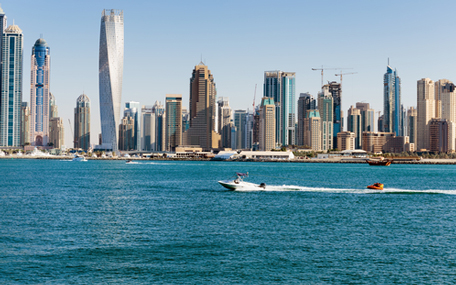 Dubai continues to be ranked among the top 20 most dynamic cities in the world, according to JLL.

The emirate is ranked 13th on the new list.

"Dubai remains in the Top 20, although its rank has dropped as growth in commercial real estate prices moderates to more sustainable levels. Momentum is expected to continue with activity bolstered by major project spending relating to Dubai hosting the World Expo 2020," says 2015 City Momentum Index (CMI), which ranks global cities on real estate and socio-economic factors.

Dubai will host the World Expo 2020 from October 20, 2020 to April 10, 2021. It aims to draw more than 25 million visitors to the country with total investment in infrastructure-related projects to cross Dh25 billion and nearly 277,000 new jobs being created.

London, San Jose, Beijing, Shenzhen and Shanghai lead the 2015 ranking. Six new cities enter the list: Ho Chi Minh City, Sydney, Bangalore, Dublin, Nairobi, Melbourne and Nanjing.


The CMI provides a new view into what makes cities dynamic, sustainable for future opportunities and tracks the speed of change of a city's economic base and its commercial real estate market. It goes beyond traditional static economic rankings by delving into the underlying drivers that keep cities competitive and dynamic, as well as identifying signals for change that will impact their future.

Craig Plumb, Head of Research, JLL Mena, adds: "We have witnessed some new cities within the broader region, such as Nairobi and Bangalore making their debut to the top 20. Both are experiencing high levels of property construction, its rental markets are buoyant and real estate transparency is improving. "

Several of the world's most tech-rich cities maintained position in the top 20, including London, San Jose, Boston and San Francisco. Newcomers to the top 20, thanks to the technology sector, include Sydney (11), Dublin (14), Melbourne (15), Bangalore (12) and Nairobi (15).


However, established tech and creative hubs, such as Austin, Los Angeles and Seattle, dropped to just outside the top 20. Hong Kong and Tokyo fell outside as well due to a temporary loss of impetus, but nonetheless have strong long-term fundamentals.

For the first time, cities in India and Sub-Saharan Africa were represented in the CMI due to the robust demand for office space from technology companies and MNC expansion, JLL said.

The index assesses 120 cities with a weighted overall score based on 37 short-term and longer-term variables.
Follow Emirates 24|7 on Google News.