Dubai Police arrest Atlas Jewellery owner, daughter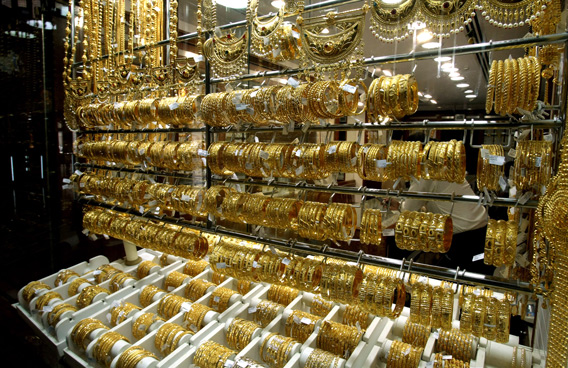 Gold and jewellery retailer Atlas Jewellery has defaulted on loans worth about Dh500 million ($136.2 million), with banks considering options including legal action to retrieve the money, four banking and trade sources told Reuters.
The non-payment by Atlas Jewellery, which has more than 50 branches across the Gulf and in India, affects at least 15 banks, the sources said on condition of anonymity because the information isn't public.
It was not clear why Atlas Jewellery had failed to honour its debts. Company officials declined to comment and Reuters was unable to contact the company's owner, MM Ramachandran.
Dubai police said the Indian national and his daughter had been arrested in cases relating to suspected bounced cheques.
Also read... Atlas Jewellery owner in jail because of bad cheques worth Dh63m: Dubai Police
Dubai has in recent years joined the likes of London, New York and Hong Kong as a major gold trading centre thanks to its proximity to the world's largest gold consumer, India, and an aggressive drive to become a regional commodities hub.
The sources said that banks affected by the Atlas allegations -- mostly local lenders but also including at least two Indian banks -- met last week to discuss the matter, with some banks pushing for a hard line but others willing to write off the debt.
"At the next meeting of banks, a common line of action to recover the money will be decided," one banker who attended the meeting told Reuters, indicating that they would meet again in early September.
Atlas Jewellery, founded by Ramachandran in Kuwait in 1981 but forced to relocate to Dubai after its trading was suspended by the first Gulf War, also has interests in real estate and healthcare. It owns and manages two hospitals in Oman's capital, Muscat.
As a last resort, banks are hoping they may be able to recover their dues by taking control of Atlas's healthcare business, a second banker who attended the meeting said.
"Banks are in talks with other senior officials of the group to find a viable solution," he said.
Dubai police said Ramachandran was arrested on Aug. 23 by order of the prosecutor.
"He is arrested and is in our custody," a spokesman said, adding that investigations are ongoing.
Follow Emirates 24|7 on Google News.