Dubai's costliest property deal in 2015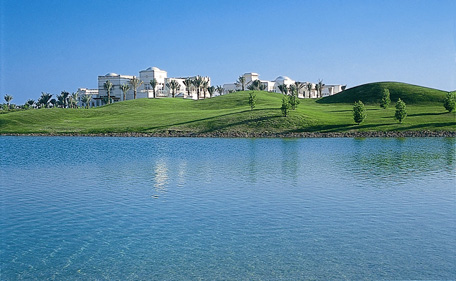 All of the top 10 costliest villa transactions in Dubai took place in Emirates Hills, with the biggest deal being worth Dh93 million, data shared by Reidin.com with 'Emirates24|7' reveals.

Done in July 2015, the buyer paid Dh93 million for a 22,792 square feet property. The average price square foot being Dh4,080.

The second and third place went to deals worth Dh60 million and Dh53.50 million, registered with the Dubai Land Department in February and January 2015, respectively.

The remaining seven were ranged between Dh46 million to Dh40 million.

A transaction, done in March 2015, saw the highest price being paid per square feet. The buyer paid Dh5,555 per square feet, with the total price paid being Dh40 million.

Three of the top 10 deals were in fact done in January, the data reveals.

In May, a report by Unitas Consultancy and Reidin.com said December and January were the best months to buy apartments and villas, while September and July were the best months to sell apartments and villas.

The report added that January seemed to be the best time to buy in the Springs and Arabian Ranches, while June to September being the optimal selling point. It, however, stated that January to March and August to October were the periods of lowest liquidity based on the eight year transactional activity month-wise trend.

In December 2015, CBRE said in its Dubai annual market update report said that average residential sale rates had fallen 14 per cent year-on-year for villas. It said the residential market was expected to see further sales price deflation in the coming months with supply levels picking up, which will result in falls for both rentals and sales values.

The consultancy expects nearly 48,000 units (villas and apartments) to be delivered between 2016 and 2018.
[Shutterstock]
Follow Emirates 24|7 on Google News.