Dubai's Emirates airline hiring cabin crew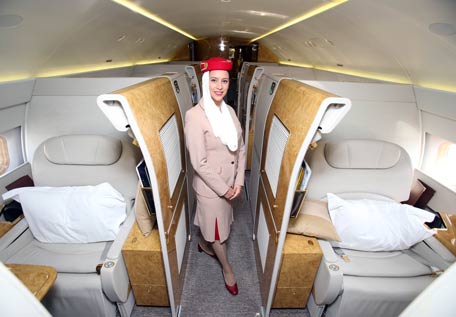 Emirates Airlines is on a hiring spree and is looking for cabin crew members not just in the UAE, GCC or Middle East but all over the world.

Postings on its website shows that the popular airline is looking for right candidates in places like Liverpool, Buenos Aires, Bosnia and Herzegovina, Montreal, Auckland, Melbourne, London, Sao Paulo, San Francisco, Nottingham, Lebanon, La Plata, Lancaster, Houston, Hong Kong, Cambridge, Amman and Manchester among many other cities.

All positions advertised are full time. The airline's recruitment team will be hosting an open day to meet potential applicants in person in each of the cities mentioned.

The candidates are advised to bring with you an updated CV along with passport-size and full-length photos. For the exact date, time and venue of your city, it's best to check the details on the airline's website.

If you are offered a job with the company, you will be entitled to a competitive pay package. The airline does not mention the exact take-home but the pay package includes a fixed monthly cash payment (related to the position and based on the knowledge and competencies of the individual).

Besides this, Emirates provides shared cabin crew accommodation with own bedroom. Profit sharing schemes, exchange rate protection scheme, professional specialist allowances also make up a part of the package. However, these benefits depend upon the role and/or applicant's unique personal circumstance.

Transportation to and from the airport and other standard non-cash elements like annual leave, leave tickets, end of service gratuity, medical and insurance form a part of the package. On leaving the company, an employee is entitled to an end-of-service gratuity or provident scheme payment, whichever is higher.

Education support allowance is given to staff in more senior positions and eligible UAE National and GCC citizens are enrolled into their respective government pension scheme, with employee and company contributions payable.
Follow Emirates 24|7 on Google News.